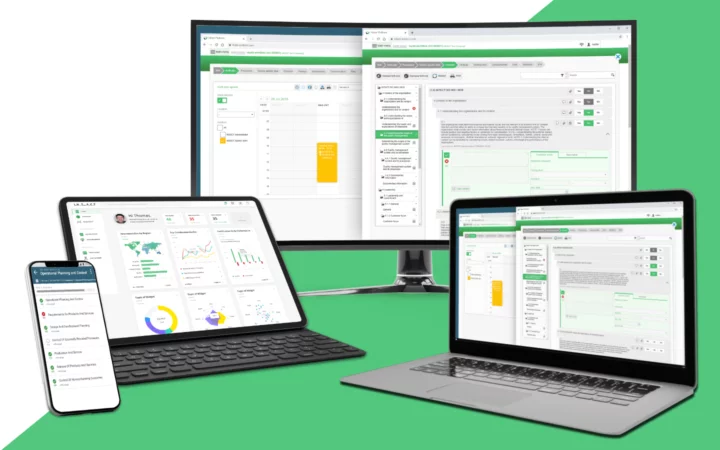 Premier Software for the Audit and Certification Sector
We drive your efficiency and profitability with our cloud and on-premise Software as a Service (SaaS) solutions used throughout the Testing, Inspection, and Certification (TIC) industry.
We are trusted across standards and business types. From fish to food to plates, our software is used globally to power audits, certification, and standards on every continent and helps manage communication, business goals, and personnel with a full solution approach.
Market-Leading Performance, Scalability, and Innovation
Intact's unmatched knowledge of the audit, assessment, and certification industry allows us to understand the specific needs and requirements of our customers and solve the complex challenges facing them. We create tools to make businesses — small and large, local and global — more effective and efficient. Our data digitalization process increases safety, consistency, and transparency. We are 100% reliable, trustworthy, and ready to secure and grow your business.
The Intact Platform is the leading cloud and on-premise ERP technology for audit, assessment, certification, accreditation, and standards management. It has unsurpassed functionality and features a fully modular end-to-end workflow that can you scale up or down as your needs change. We drive innovation by adapting to the live feedback of the Intact Community. We stay ahead of the curve to ensure that our software solutions meet the ever-changing needs of the industry.
Customer satisfaction has been the key to our success since our founding in 2001. Intact is trusted by the world's leading companies in the TIC sector, operating across all industries. We have offices and representation in Austria, the United States, Switzerland, Germany, the UK, and Australia.