Discover our latest whitepaper, dedicated to empowering CBs in the dynamic TIC market. Gain strategic knowledge on how CBs can maintain a competitive edge in the modern market, navigate complexities, and capitalize on emerging opportunities.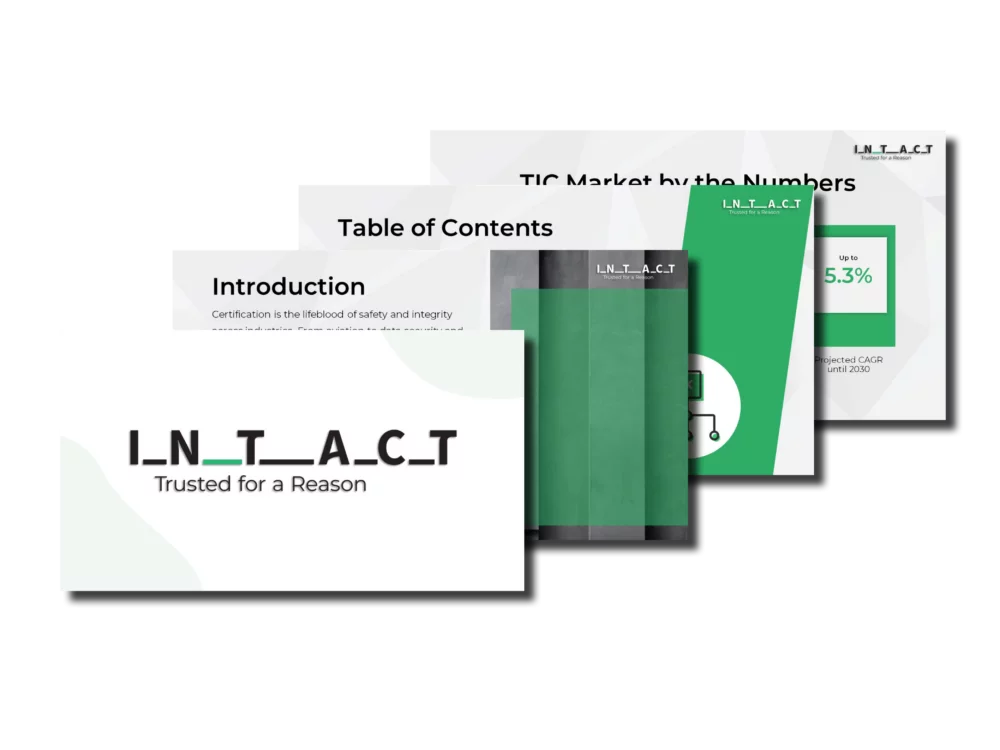 Standard Management Whitepaper
You want to take your standard to the next level? Learn all about how to run your standard profitably and efficiently in our Standard Management Whitepaper.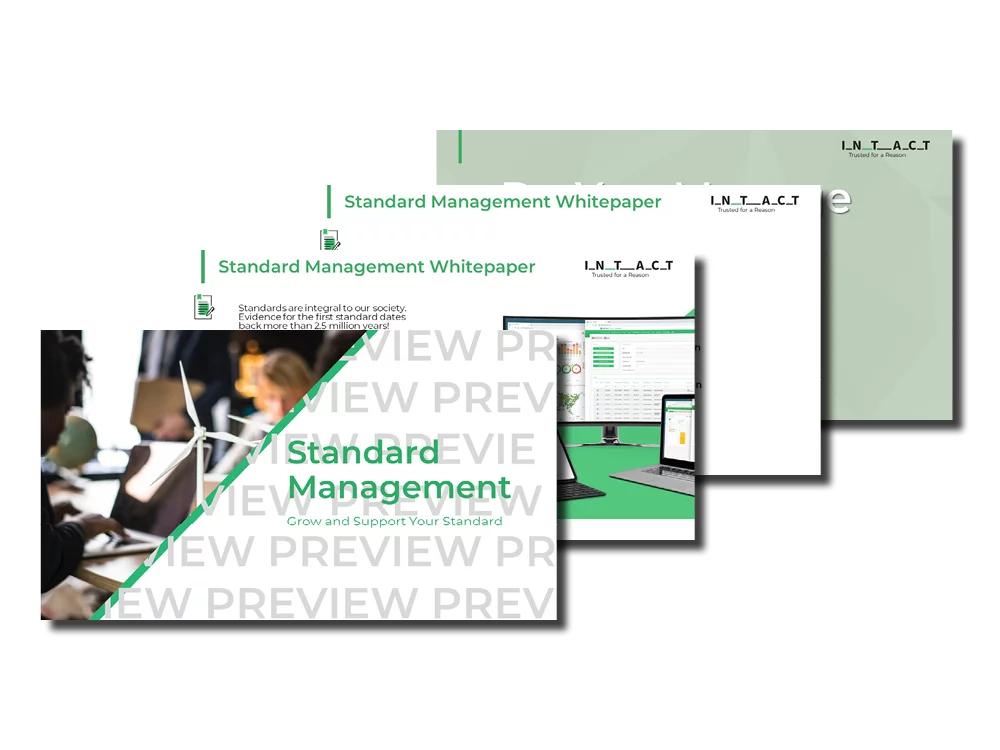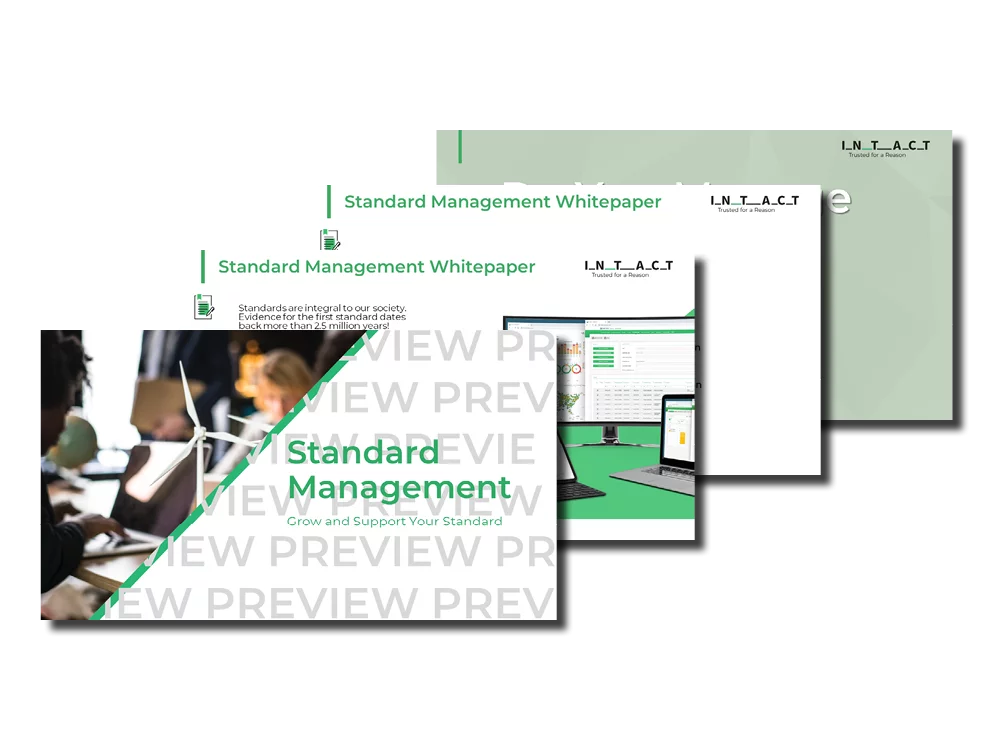 Mobile Auditing Whitepaper
Discover dos and don'ts of mobile auditing. Find out what mobile auditing best cases are, what devices you should use and what to look out for.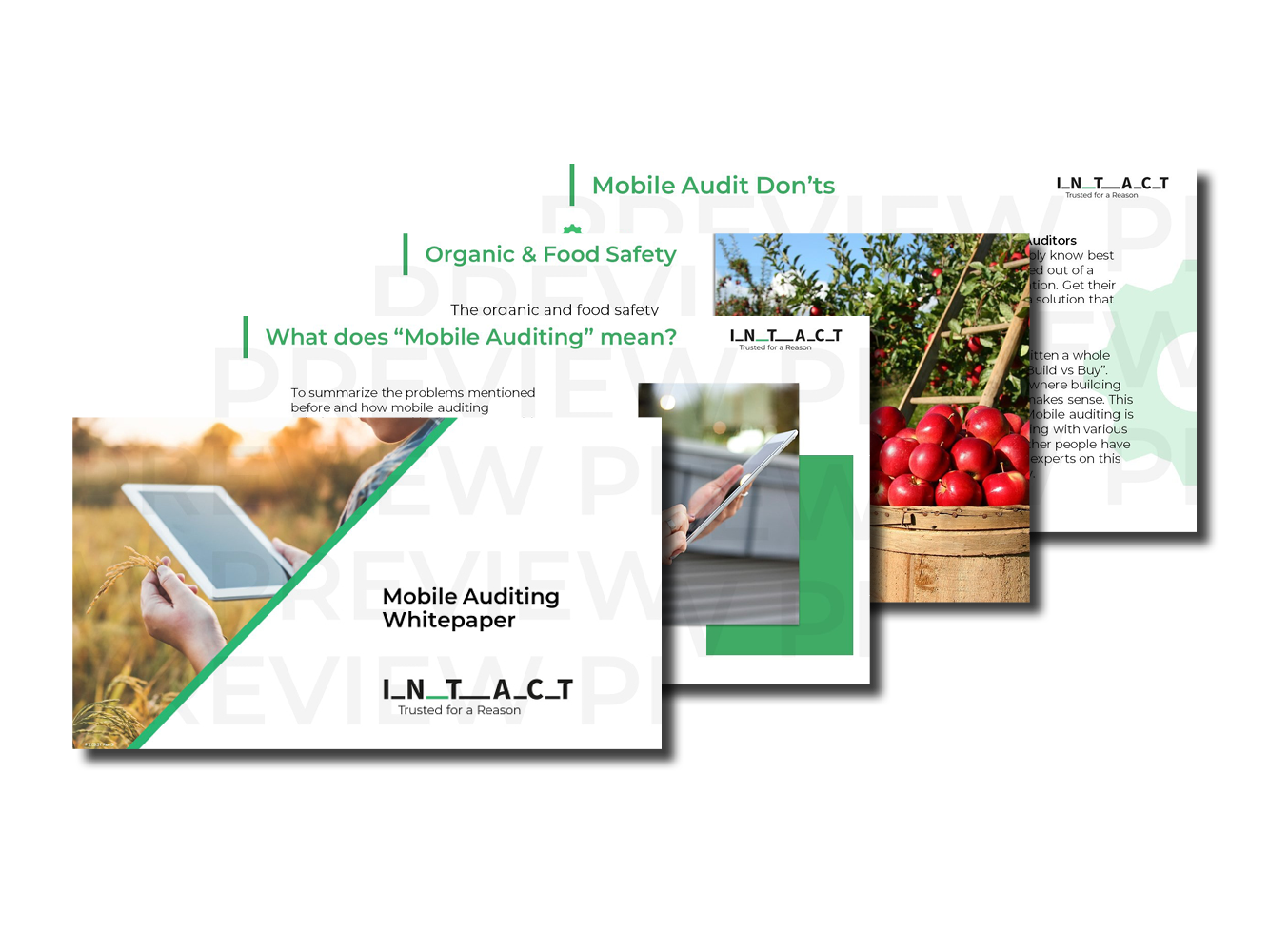 Intact Spark Whitepaper
The game changer for Management CBs of all sizes! Learn how Intact Spark can revolutionize your organization in our latest whitepaper.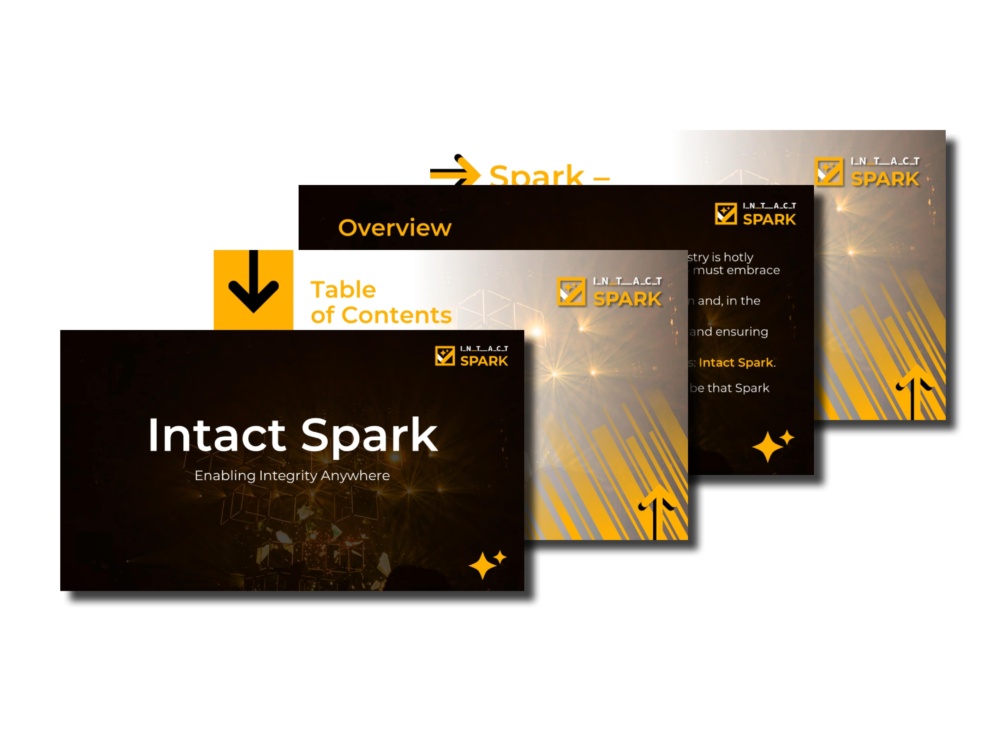 Intact Platform ROI Whitepaper
Content:
✔ Executive Summary
✔ TIC Market Challenges
✔ Benefits of the Intact Platform
✔ Intact Platform ROI Study Results
✔ Free ROI Check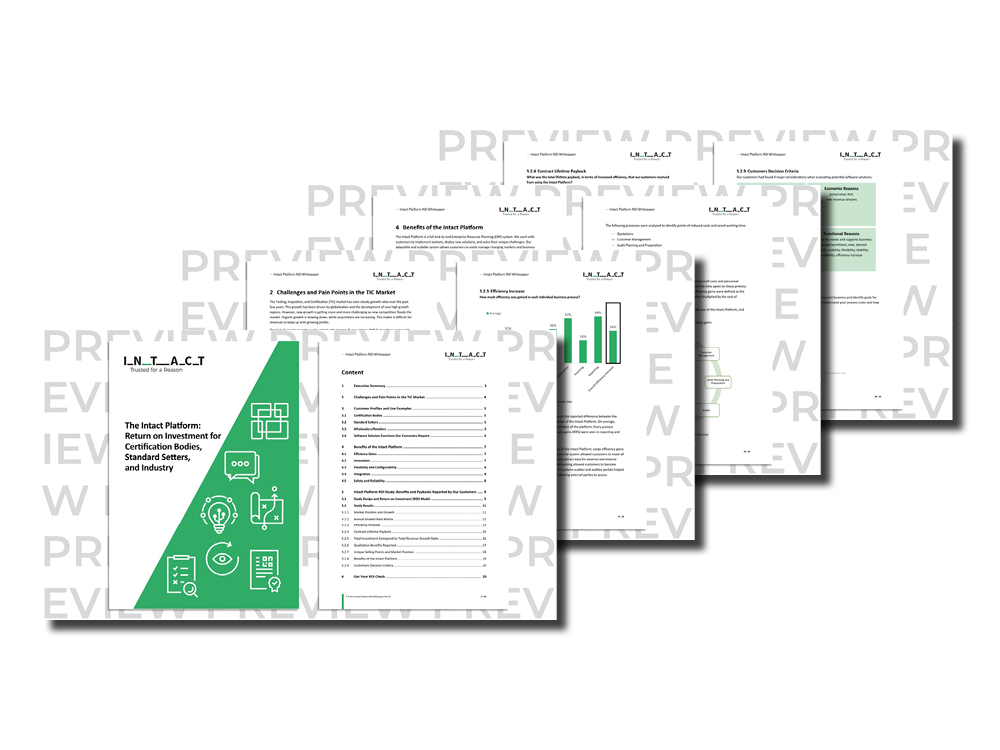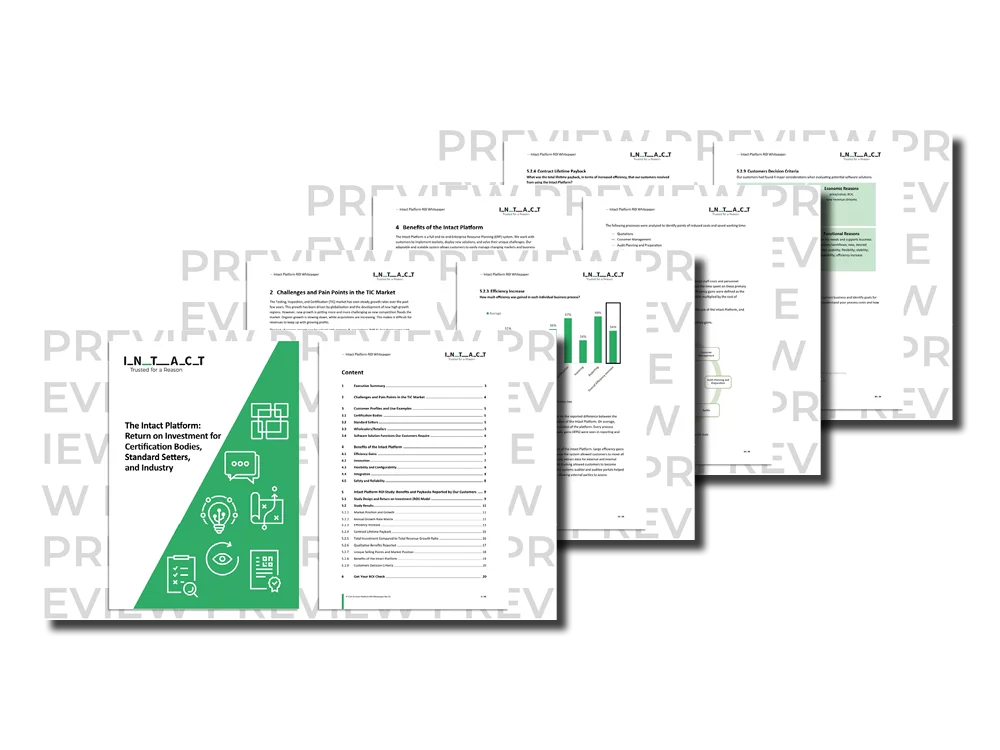 Risk-Based Auditing Whitepaper
Learn about challenges with current audit approaches, possible solutions, and how artificial intelligence (AI) can help you perform risk-based audits with more efficiency and integrity.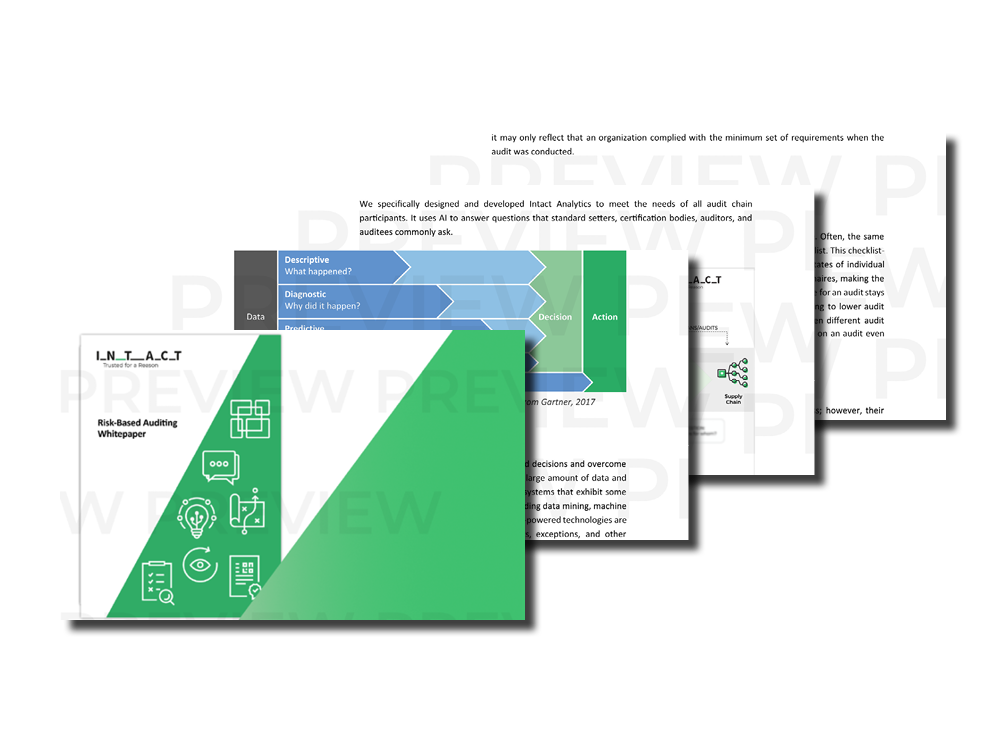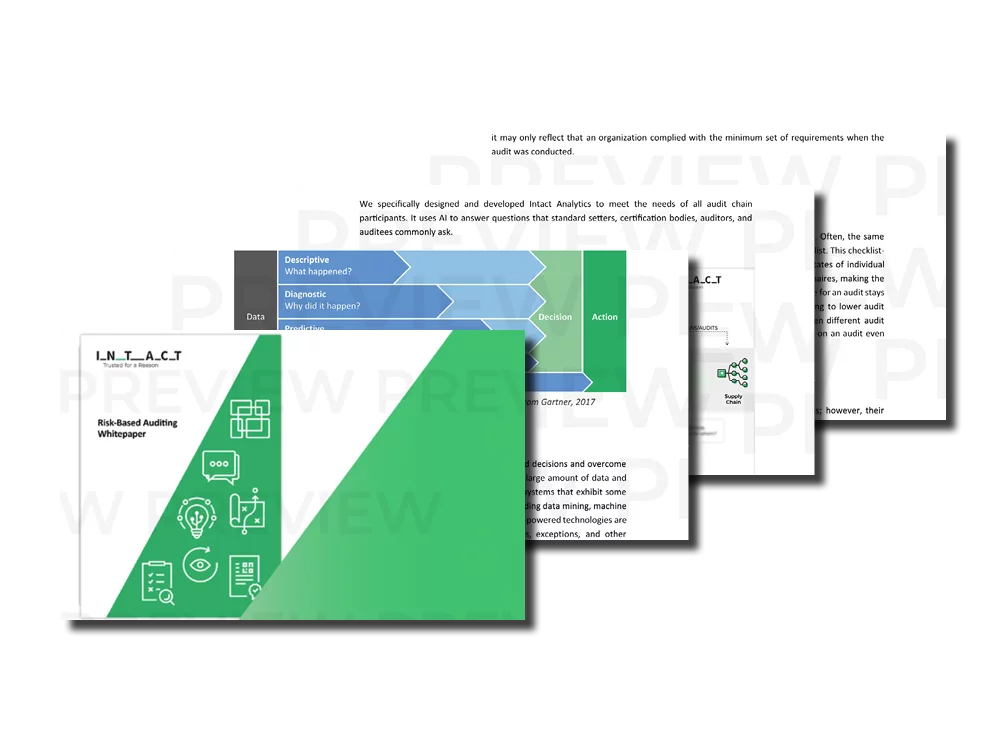 Build or Buy Software Guide
Deciding whether to build or buy an important software solution can shape your organization's future for years to come. The choice impacts your future workflows, budget, and ability to grow. We compiled a guide on how to tackle common issues that arise for each pathway.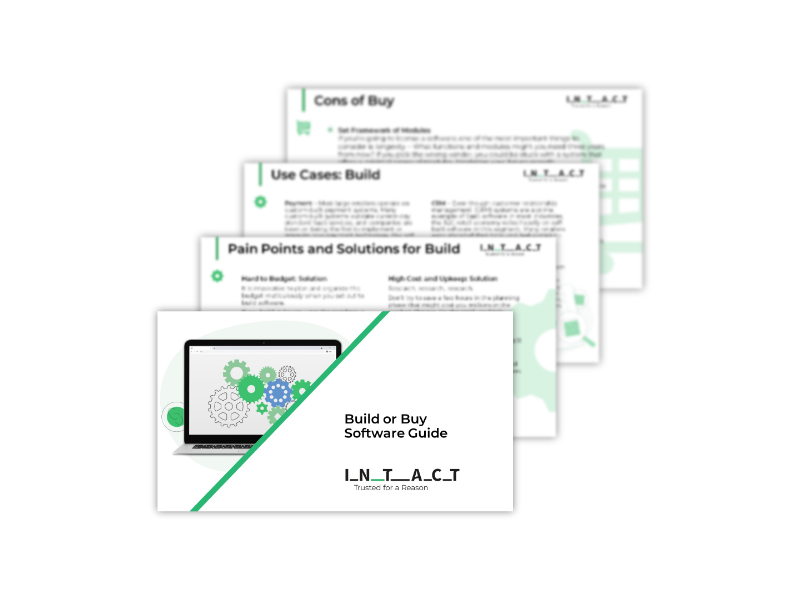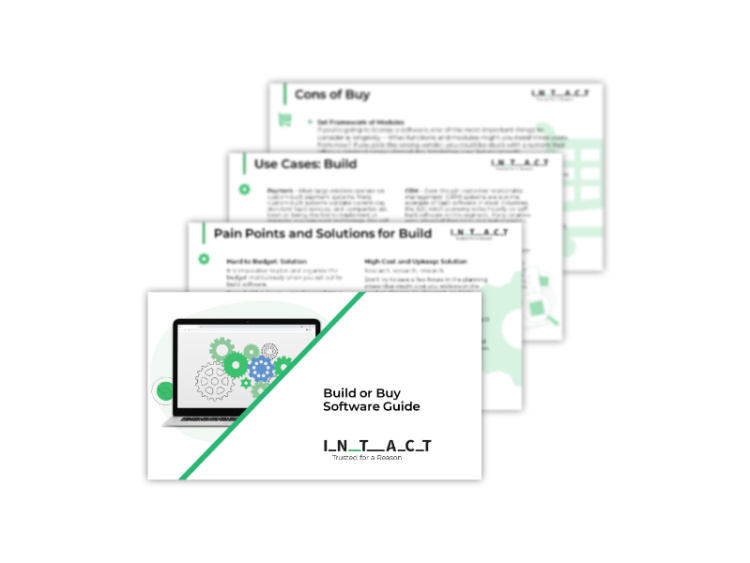 GLOBALG.A.P. Whitepaper
The Intact Platform GLOBALG.A.P. Module is the first and only 360° GLOBABG.A.P. integration solution. Learn more about how it can help you handle GLOBALG.A.P. certification more efficiently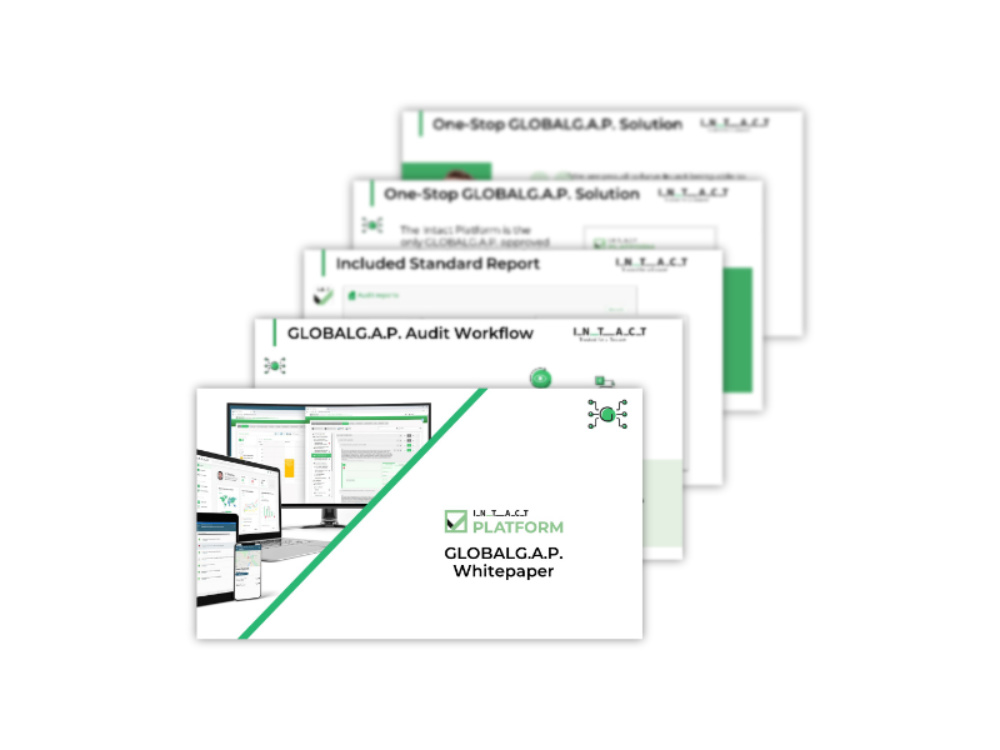 Intact On-Demand Webinars
On-Demand Webinar: Discover Intact Spark
Learn about the key features and benefits of Intact Spark in a live Demo with our Intact Spark expert Thomas Avender!
Explore the Power of the Smart Solution for Management CB. Take your audits to the next level.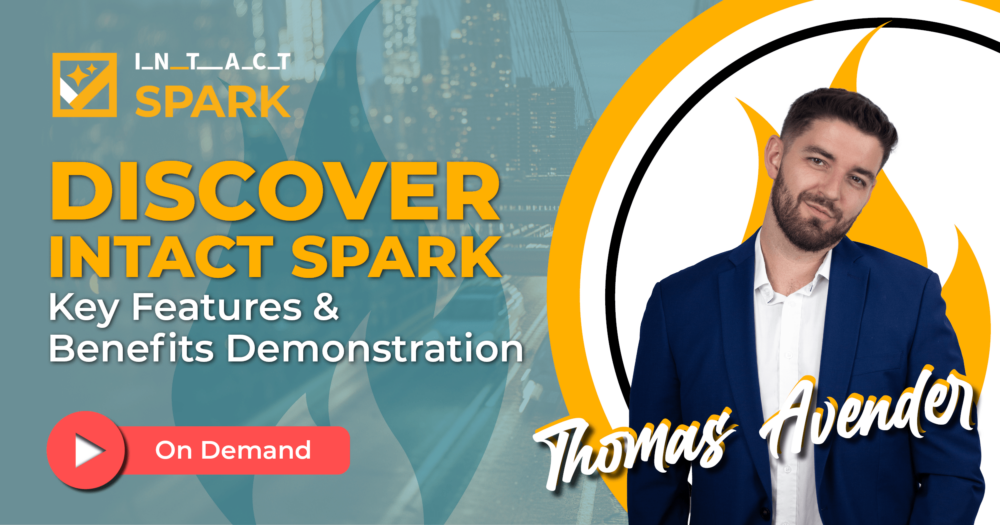 On-Demand Webinar: Breaking Barriers
Watch our pioneering webinar and learn all about AI tools in audits and certification. Check out how ChatGPT, Bard, and more can take your audit management to the next level.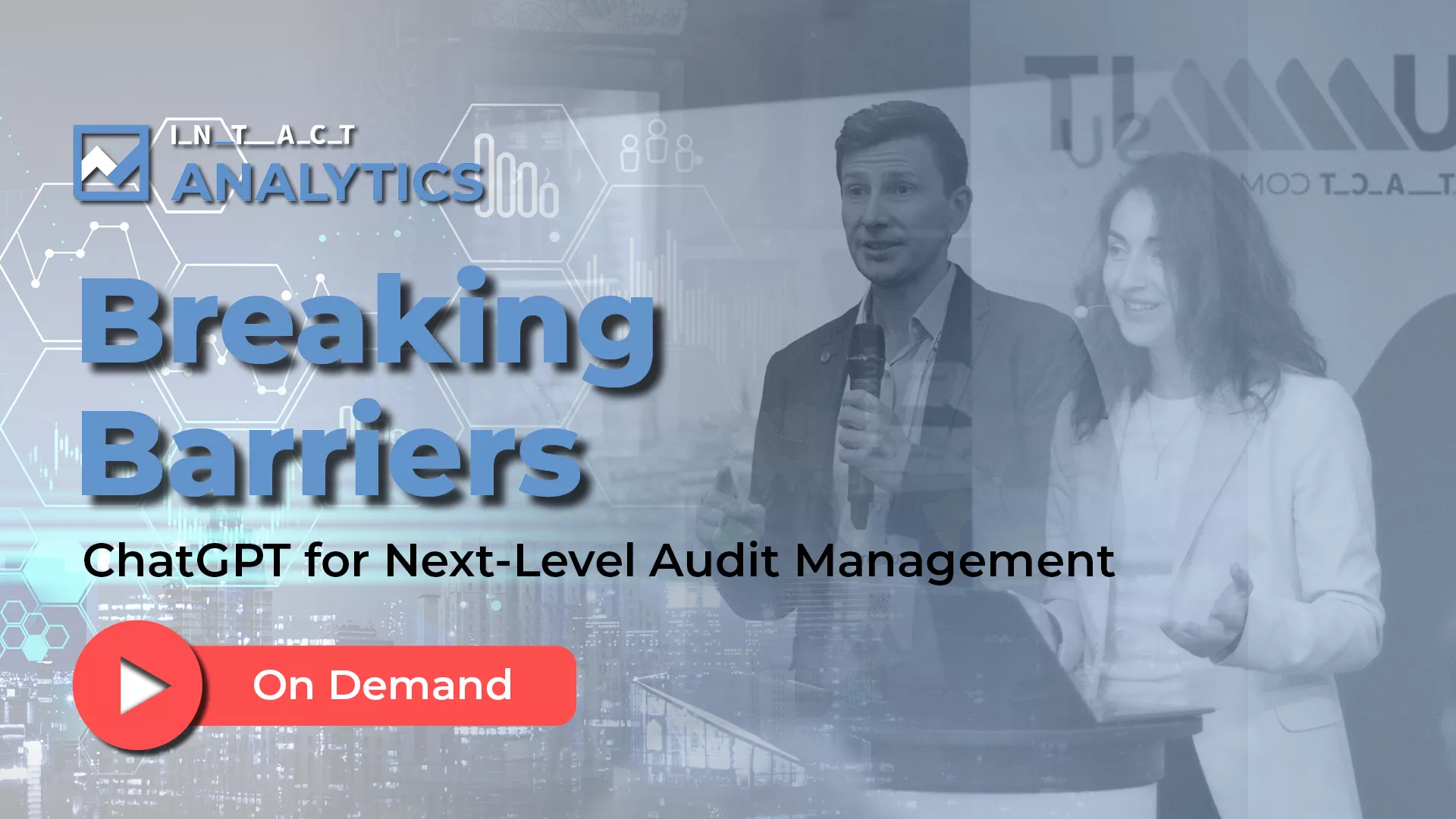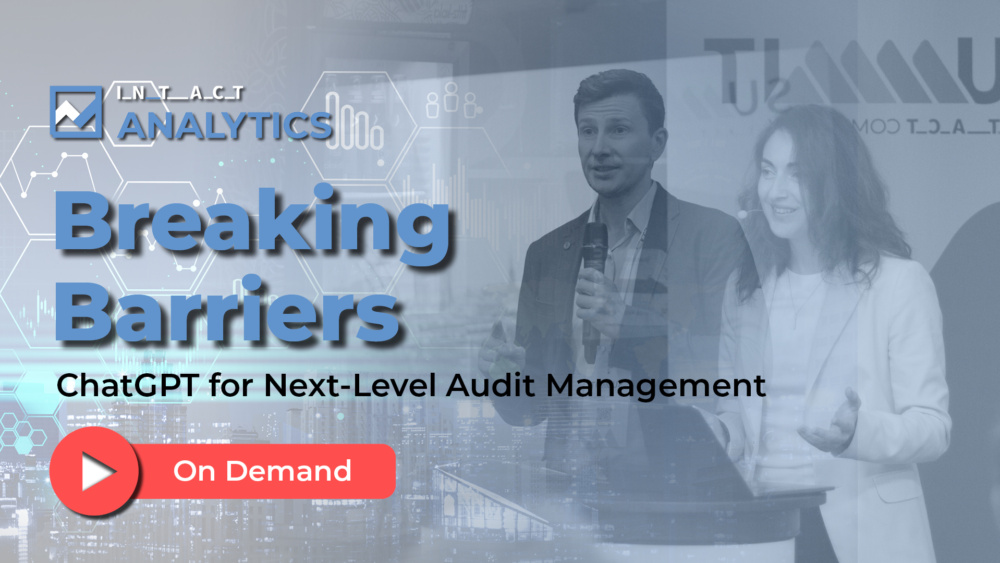 On-Demand Webinar: Intact Spark
Introducing Intact Spark: the revolutionary audit and certification software solution for management certification bodies, enabling integrity anywhere.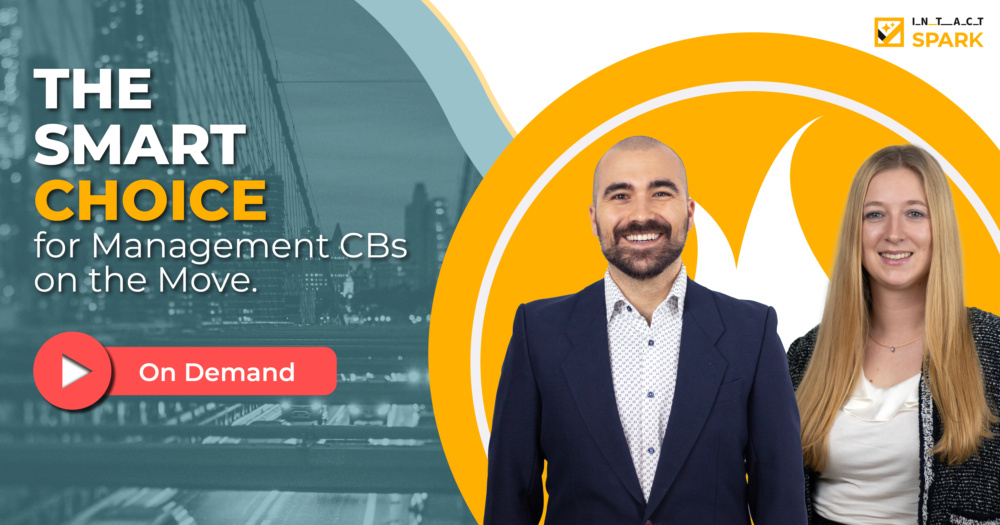 Meet the Intact Platform Webinar
Co-founder and CEO, Thomas Lorber, and Solutions Manager and Intact Platform expert, Robbin van Zanten show you how to use the Intact Platform to efficiently conduct audits from planning to invoicing.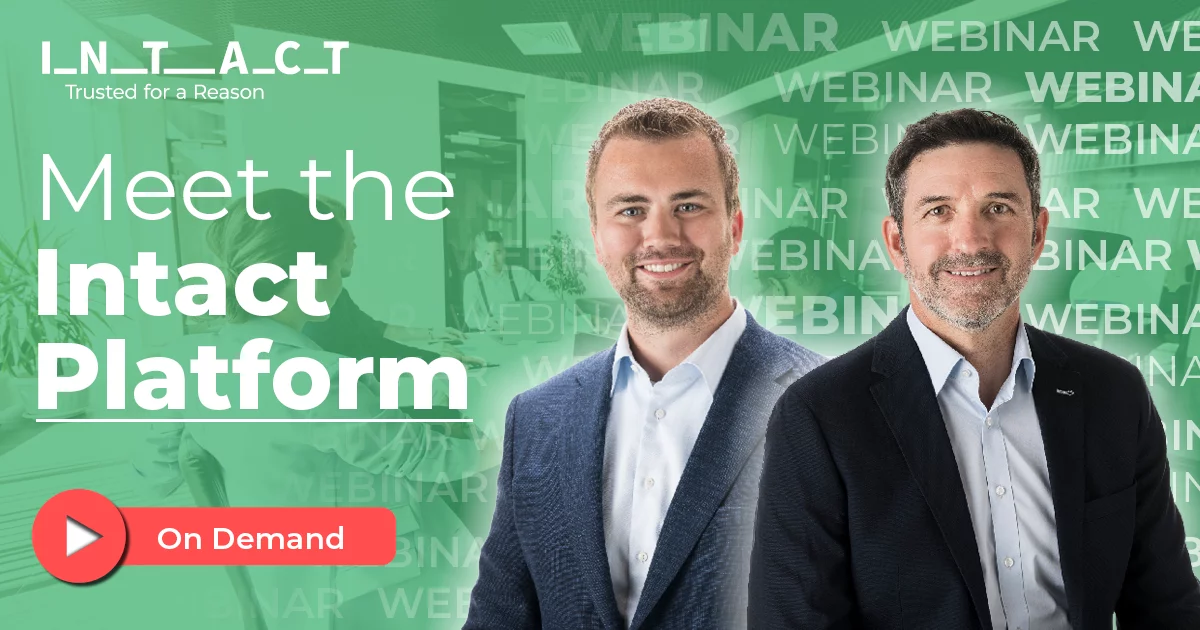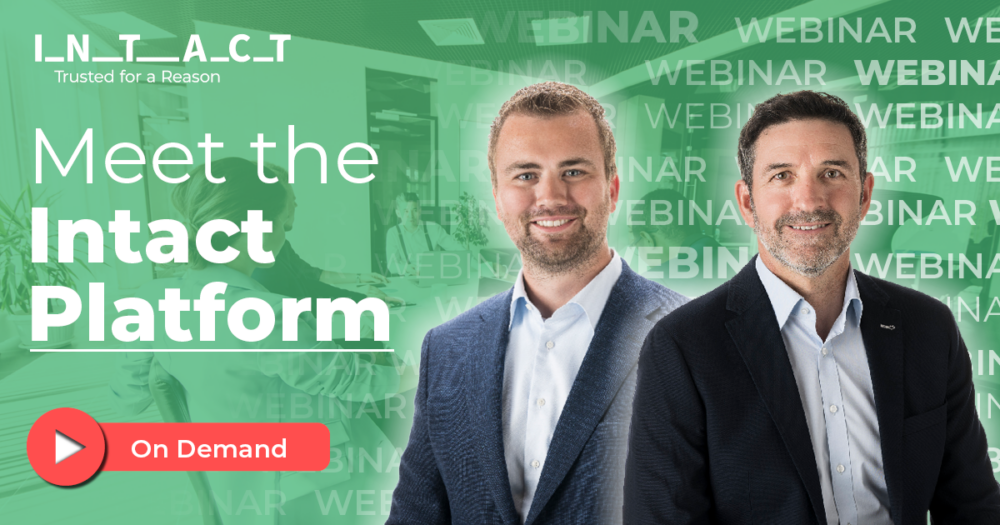 Intact Analytics & Exemplar Global Webinar
Our on-demand webinar "The Role of Artificial Intelligence in Audit and Certification Processes" will give you a deeper understanding of what to expect from AI in our industry.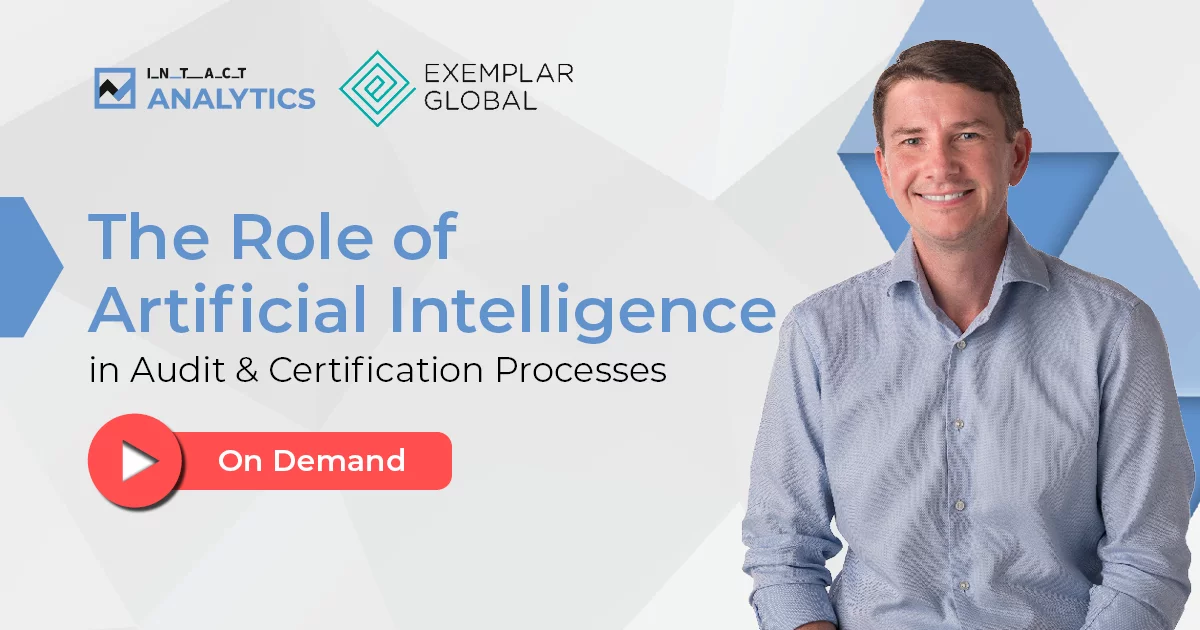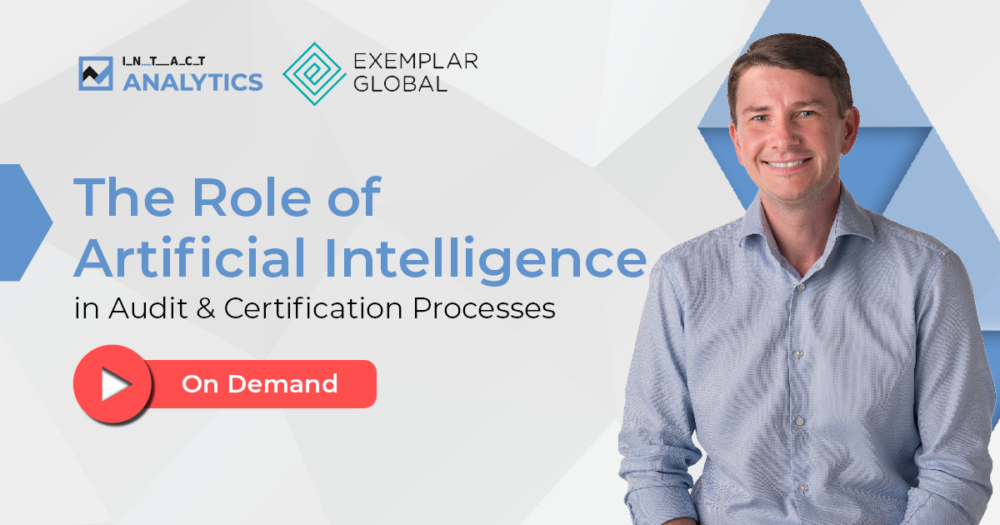 Standard Management Webinar
Watch our on-demand Webinar with CMO, Armin Prugmaier, and expert, Robbin van Zanten to learn about the challenges standard setters face today and Intact's solutions for them.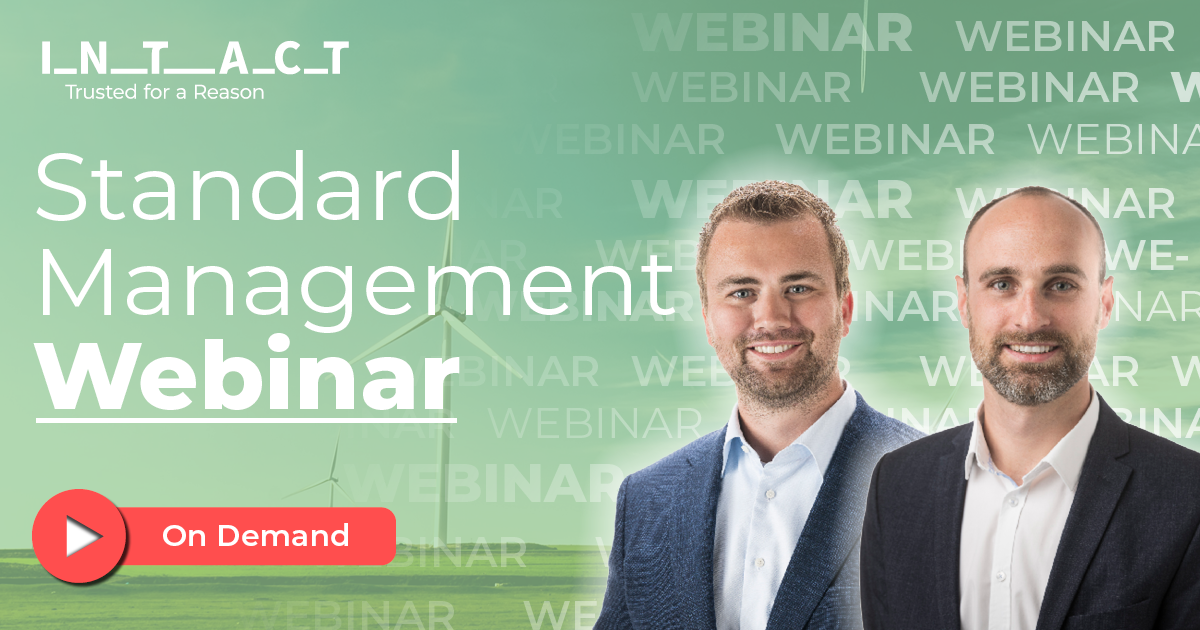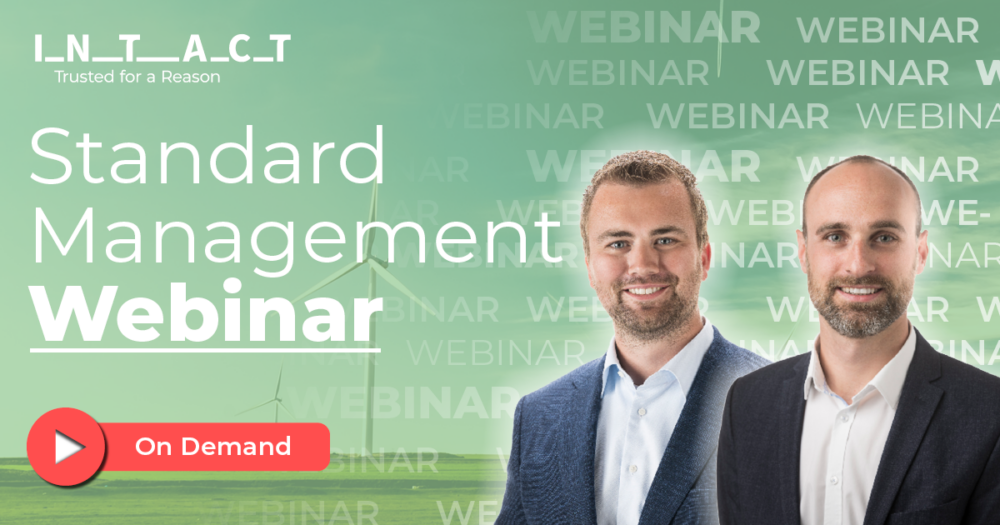 Mobile Auditing Webinar
Watch our on-demand webinar to learn the ins and outs of mobile auditing and mobile audit solutions. Our experts discuss the background of mobile audits, current use cases, the state of technology, and more.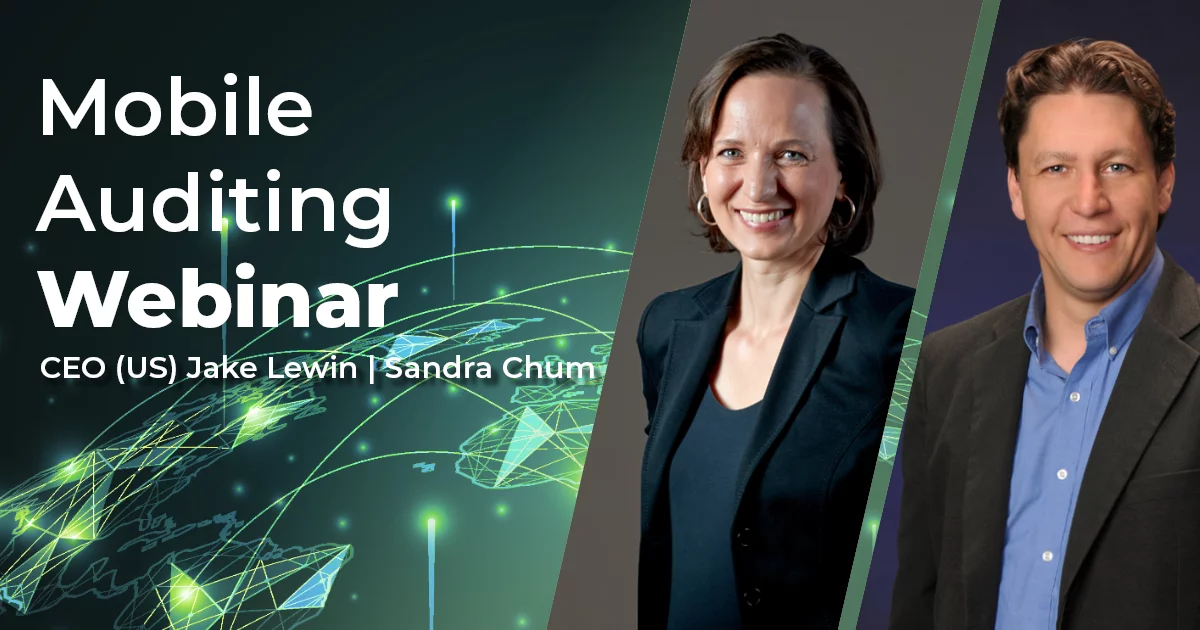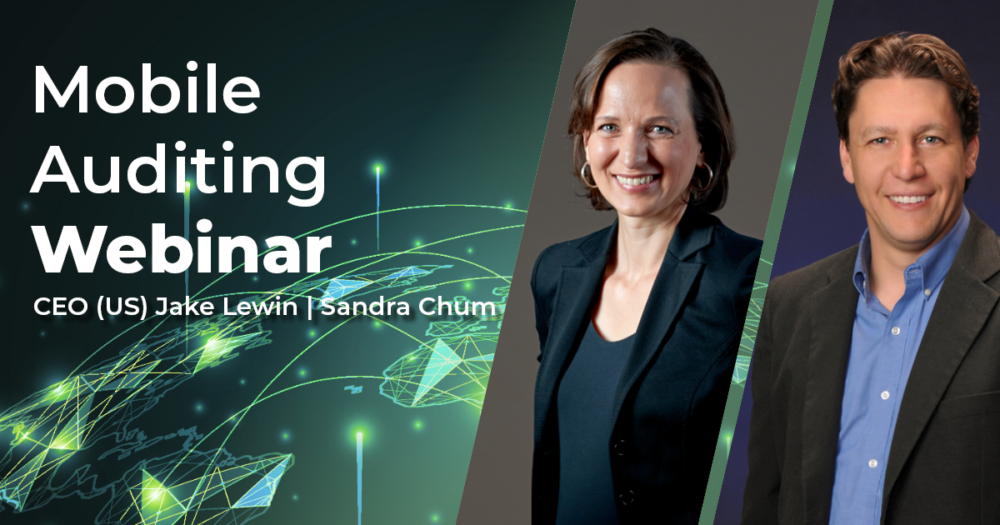 Leveraging Audit Data Webinar
Learn how to leverage your audit data to gain a competitive edge in our free on-demand webinar. Our experts will guide you through the latest advancements in audit data management, show you how to start your data journey, and answer frequently asked questions.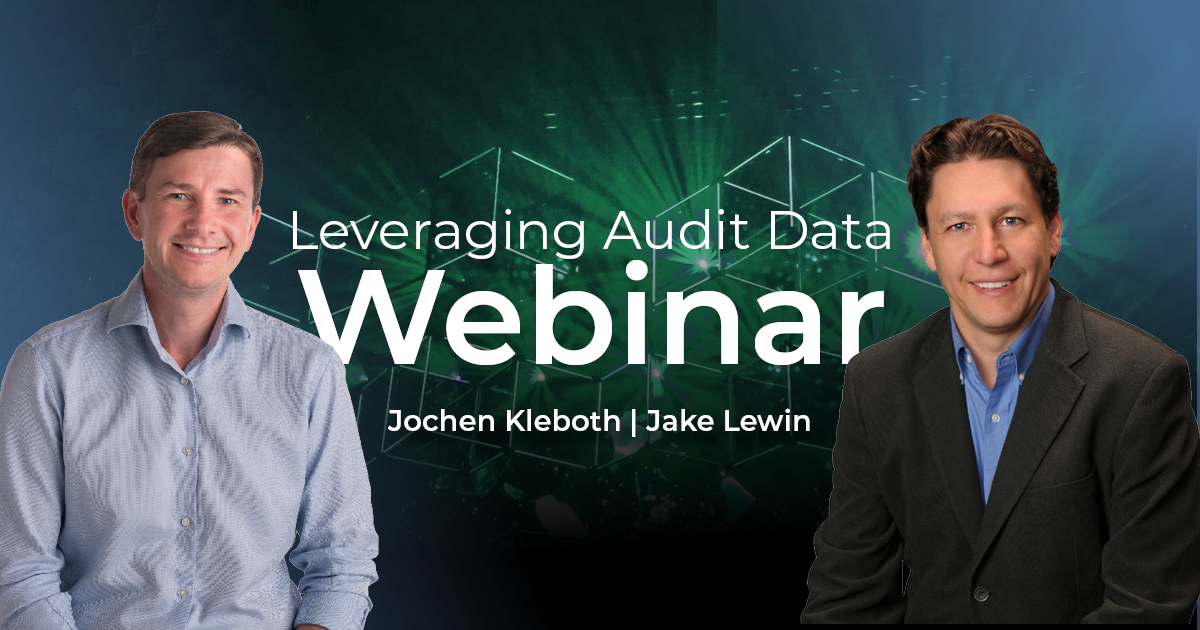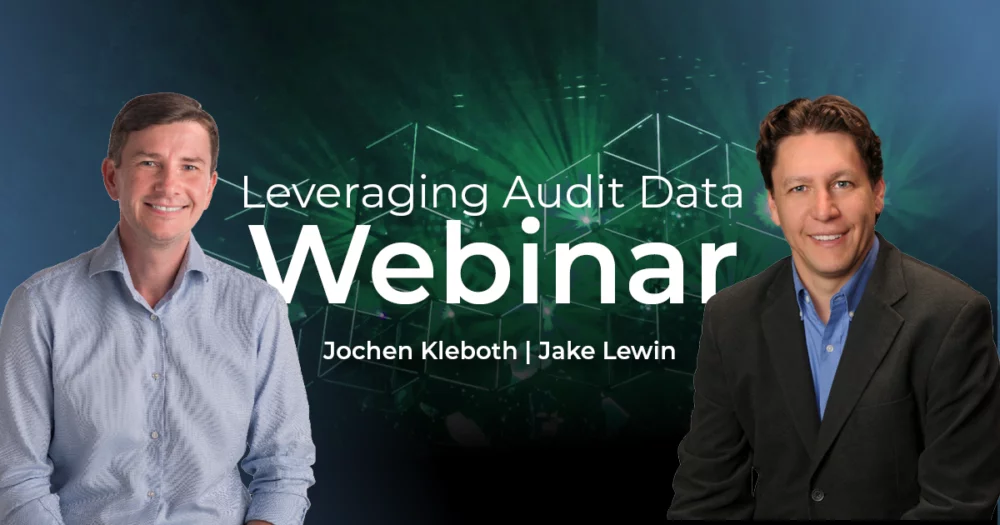 Intact Analytics Webinar
Our Intact Analytics webinar will show you how AI-powered software can help you analyze all of your audit data and benefit from the results.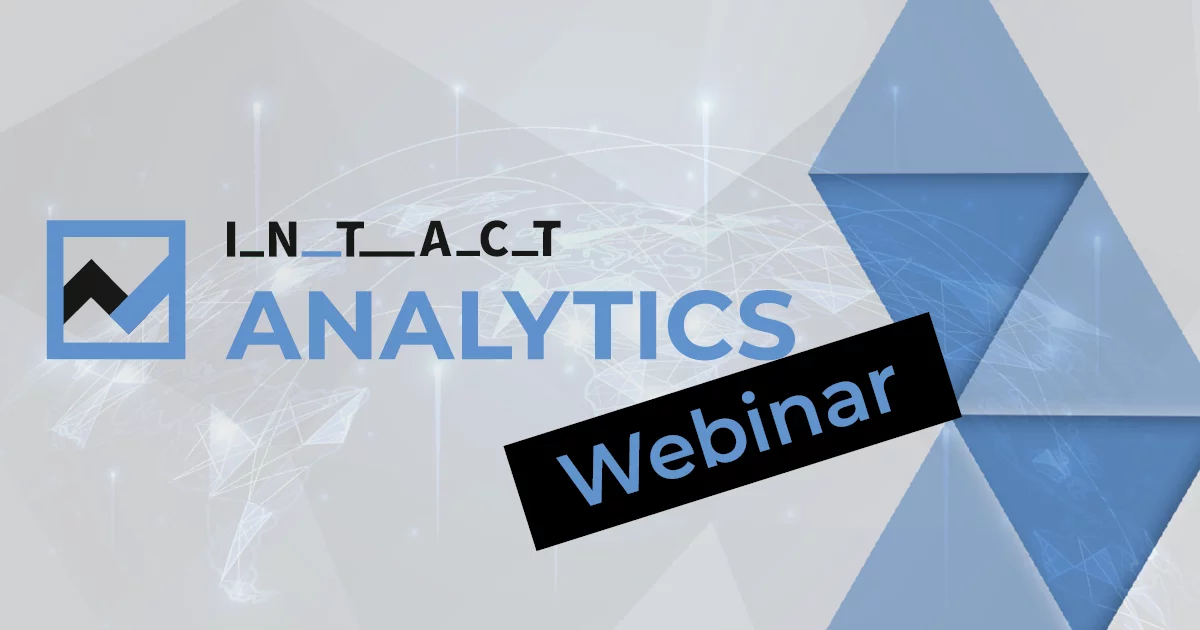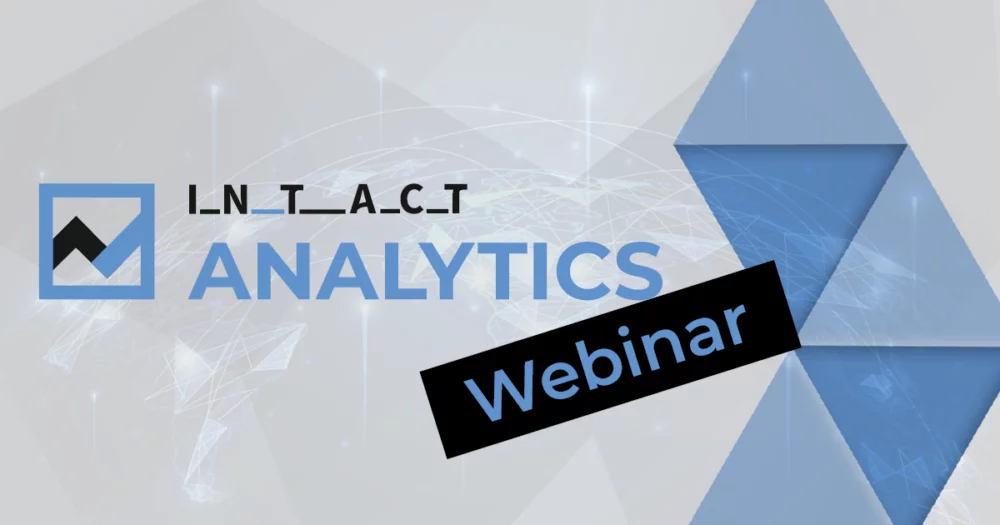 Intact Spark Factsheet — Enable Integrity Anywhere
View the Intact Spark factsheet and read more about the key features and highlights Intact Spark has in store.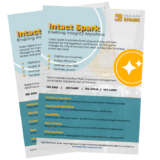 Benefits Factsheet — Certification Bodies
We conducted an Intact PlatformSuccess Study to find out exactly how our certification body (CB) customers are benefiting from using the platform.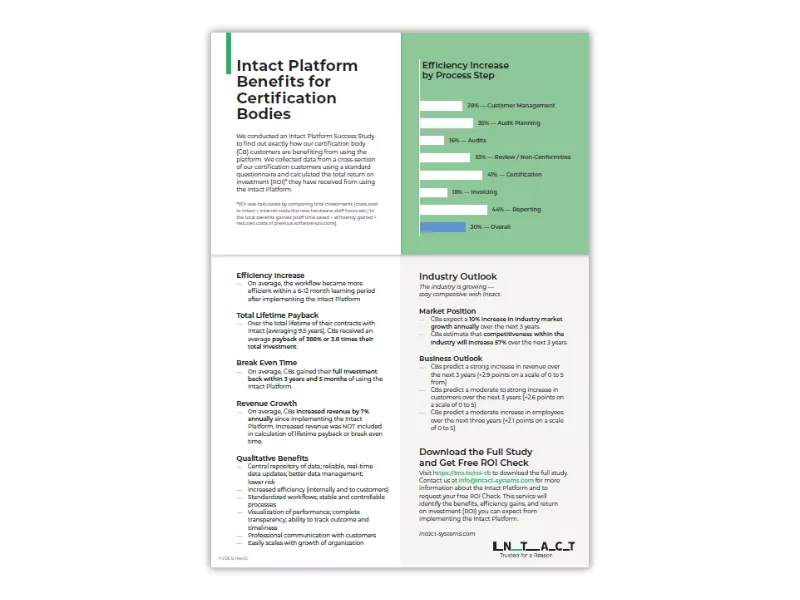 Benefits Factsheet — ­
Standard Setters
Read about how much our standard setter customers benefit from the Intact Platform. The study we conducted gets to the bottom of this question.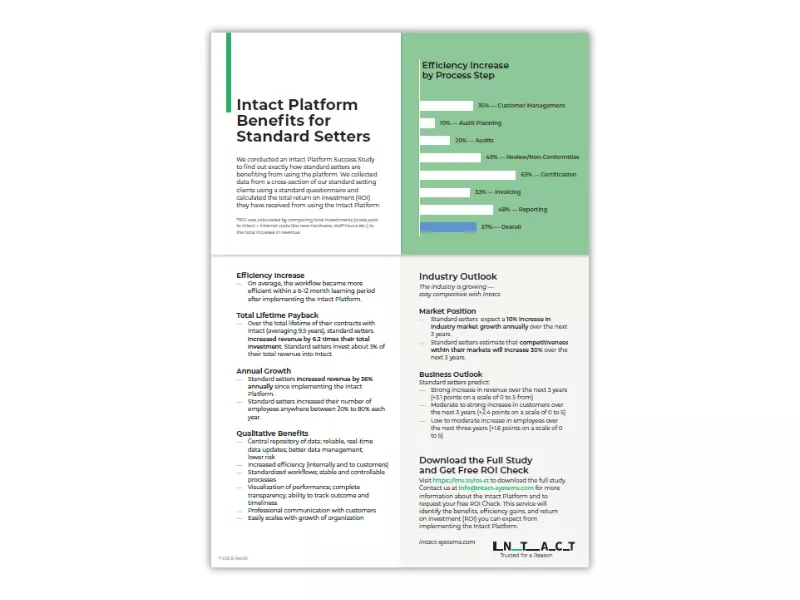 Intact Mobile Leaflet
Intact Mobile is the complete, easy-to-use audit app for your smartphone or tablet — online and offline. It is designed for onsite use and covers the entire audit process from task management to audit reports.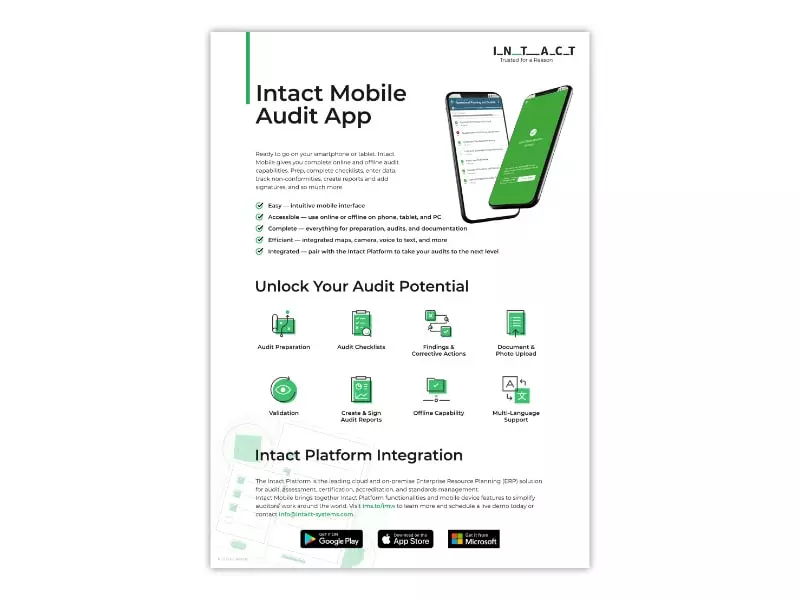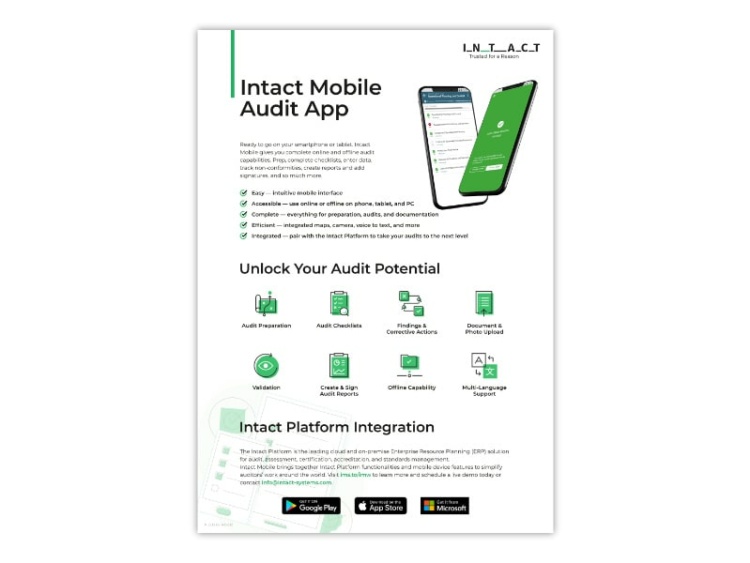 Intact BI Leaflet
Intact BI provides pre-configured Tableau based management dashboards allowing you to monitor, explore, and visualize your data — anytime, anywhere. Get insights on the effectiveness and performance of your business and easily share it with key stakeholders.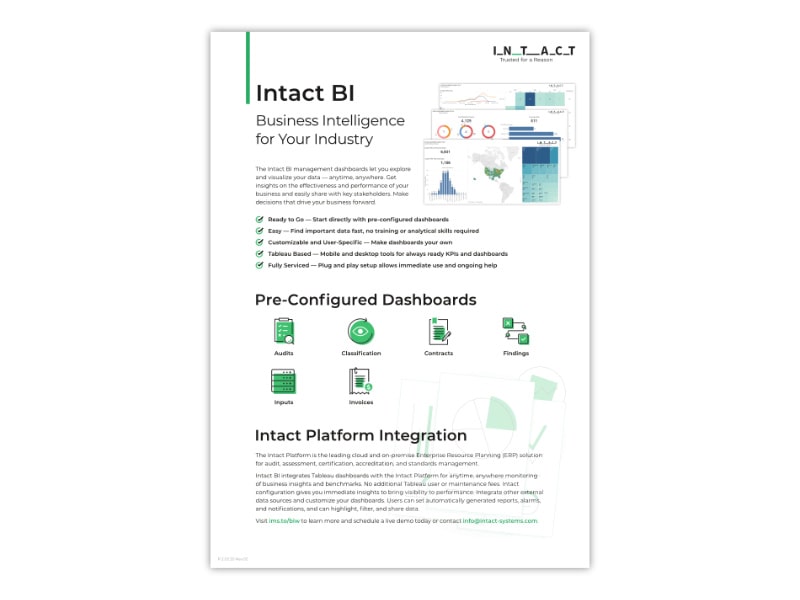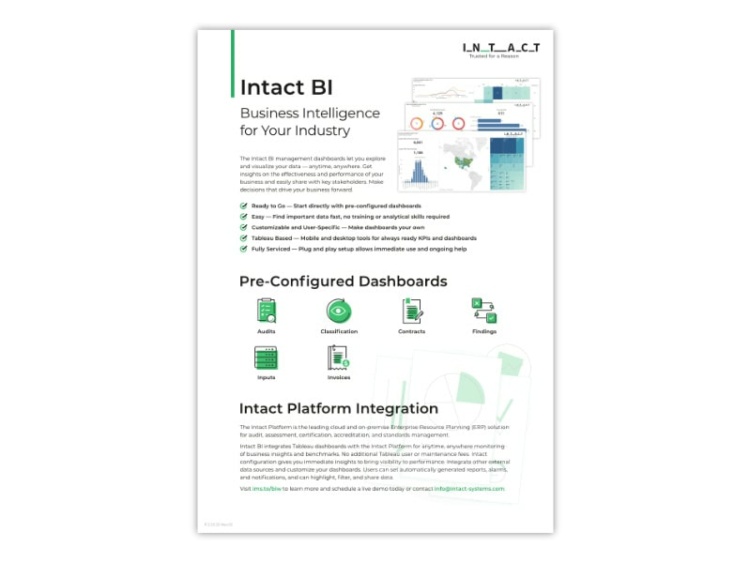 Intact Analytics Leaflet
Intact Analytics is the first and only audit analysis tool using Artificial Intelligence (AI) to find anomalies and make suggestions to improve audit performance, planning, standards, and more. Make informed decisions without data science know-how.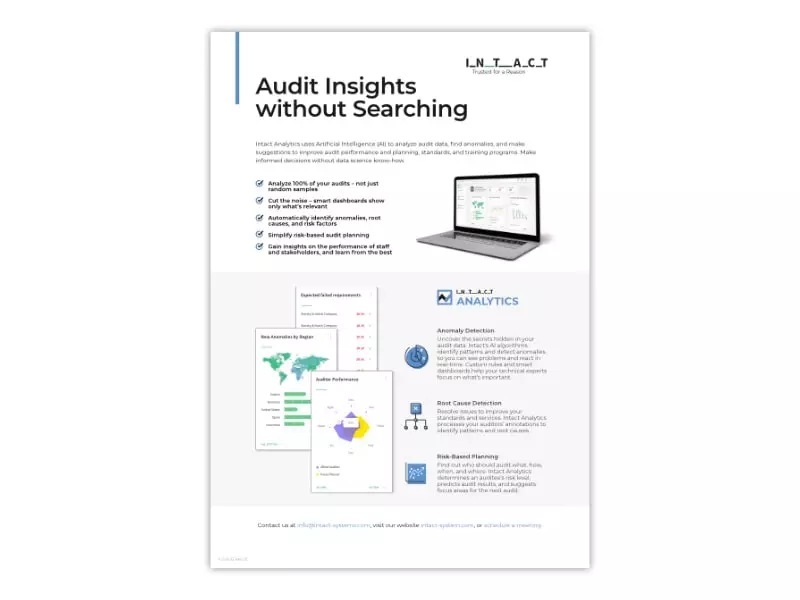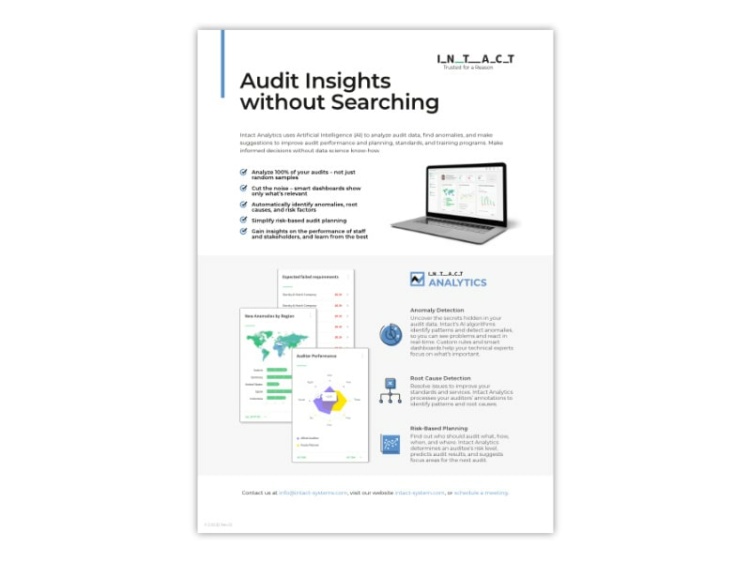 Subscribe to Our Newsletter
We regularly inform you about our software solutions, customer best practices, important events, and more.

You can unsubscribe at any time.
We regularly inform you about our software solutions, customer best practices, important events, and more.

You can unsubscribe at any time.