Pro-Cert Signs 20 Year SaaS Agreement with Intact
Mar 09, 2020
Intact is a leading provider of audit and certification technology and Enterprise Resource Planning (ERP) solutions for the unique needs of certification business. The new 20-year Software as a Service (SaaS) contract starting in January 2020 moves the Pro-Cert infrastructure to Intact hosting while establishing a future-looking vision for the use of new features and tools. Pro-Cert is a leading and historic certifier, providing professional services to operations throughout North America.
Intact cloud-hosted and on-premise systems are the most widely used technology for organic certification worldwide. Approximately 50% of US National Organic Program certifications are performed each year with Intact's tools, where they provide state of the art audit, certification, and customer service capabilities.
"As a long-standing customer, Pro-Cert has helped Intact build its products. Since we have a community-driven approach to our product development it was only natural that we'd support their future with a long-term agreement. This speaks to Intact's commitment and focus on customer success," said Jake Lewin, CEO of Intact US.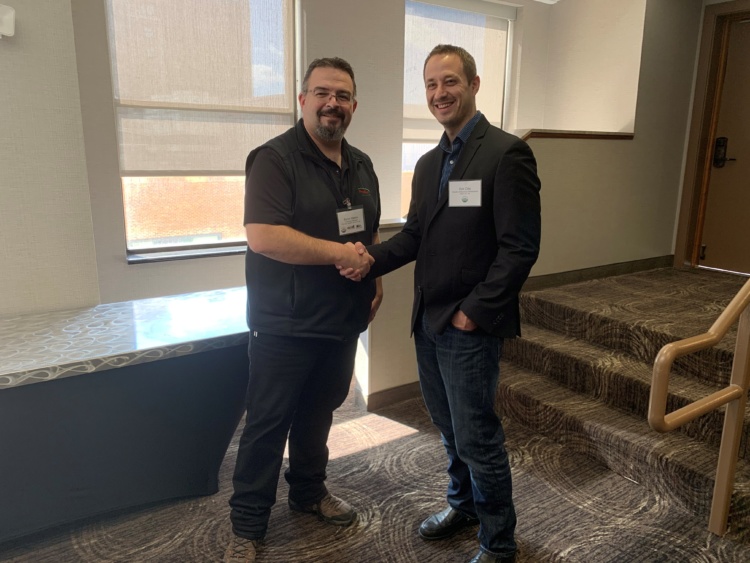 Originally founded by Wallace Hamm 30 years ago, Pro-Cert operates as a multi-generational business with strong relationships and long-term thinking. "This agreement promises to provide a firm footing to Pro-Cert as we grow and expand while improving our technology infrastructure and service delivery, all while maintaining a stable and manageable cost basis. We see Intact and its products as an invaluable part of our future," said Byron Hamm, Assistant Manager of Pro-Cert Organic Systems.
The SaaS transition offers opportunities to assess the current use of ECERT, deploy new products and features while locking in savings and benefits for years to come. Existing customers are welcome to contact Intact to discuss options today. New customers benefit from 20 years of software development and refinement for an unsurpassed suite of solutions and tools.
About Pro-Cert | pro-cert.org
Pro-Cert Organic Systems Ltd. (Pro-Cert) is one of North America's foremost certification bodies, with a client base including producers, processors, handlers, and traders from across Canada and the United States. Pro-Cert's certification programs are ISO 17065 compliant and accredited, providing global recognition and international access to the products and brands we certify. Our knowledgeable staff includes Food Scientists, Agrologists, Biologists, and Animal Scientists, which makes our inspection and evaluation team unmatched in the industry. Pro-Cert's certification programs are ISO 17065 compliant and accredited, providing global recognition and international access to the products and brands we certify. Our system provides a customer-friendly approach to operating within a regulated system, ensuring the integrity of your product and brand.
About Intact | intact-systems.com
A Revolution in Audit and Certification Software
Intact is the leading global provider of cloud and on-premise SaaS solutions for the Testing, Inspection, and Certification (TIC) industry. Speaking the technical language of our customers, we create tools that break down the complexity of your work and help you become more efficient — leading to higher profits. Intact is trusted by the world's leading companies in the TIC sector, across industries. We have offices and representation in Austria, the United States, Switzerland, Germany, the UK, and Australia.
Free Intact Platform Demo.
Find out how we can help your business too.
Intact Platform Benefits — Facts and Figures
Intact Platform ROI Whitepaper
A representative study exploring the Return on Investment (ROI), Intact Platform benefits, and market outlooks in standards, audit, and certification sectors.