Product Update
Jul 25, 2023
Discover some of the latest enhancements to the Intact Platform with three game-changing features: Workflow-Driven Assistants for optimized tasks, the Audit Feedback Process for seamless collaboration, and Invoice Distribution for streamlined billing. Experience increased productivity, optimized communication, and automated processes that cater to your needs.

Let's explore these transformative features in detail.
Workflow-Driven Assistants
Designed to simplify and enhance your daily tasks, these intelligent assistants are here to revolutionize your workflow.
Our first assistant, focused on entity creation, has already received acclaim for its intuitive interface and time-saving capabilities. But that's just the beginning. Our team is hard at work developing an assistant for the audit plan, which we will roll out in phases and complete by the end of the year
Workflow-Driven Assistants prioritize the needs of auditors and reviewers, offering a concentrated view that aligns with their workflow. By covering everyday tasks within the assistant framework, we provide standardized features seamlessly integrated into their work processes.
We understand that only some tasks can be addressed, but we aim to handle 70-80% of tasks performed regularly. With Workflow-Driven Assistants, auditors and reviewers can expect a significant boost in efficiency and productivity.
Audit Feedback Process
Developed to enhance collaboration between reviewers and auditors, this feature improves reporting capabilities and a comprehensive feedback history accessible through our web application.
Reviewers can provide general feedback on workflow sections such as Service-Specific Data, Checklists, and Findings with the Audit Feedback Process. Additionally, they can give item-specific feedback for checklist items and findings.
Once feedback is submitted, auditors receive prompt notifications in the task management system. Auditors can then access completed audit orders, enabling them to review and edit specific sections or items, including checklist items and findings.
Auditors can mark feedback items as completed and automatically turn off related sections or specific items within the audit order. Reviewers can review the changes made by the auditor, resolve the feedback item, or reopen it if further action is needed.
Both auditors and reviewers can add comments to each feedback item, promoting clear communication and a comprehensive understanding of the feedback.
Experience streamlined collaboration and improved reporting with the Audit Feedback Process within the Intact Platform. Simplify your audit workflow, enhance communication between reviewers and auditors, and gain valuable insights through enhanced reporting data.
Invoice Distribution
With automation at its core, this tool simplifies invoice management, reduces errors, and caters to customer preferences.
Invoice Distribution offers two primary methods: email and bulk print. Seamlessly send invoices directly to customers' email addresses or opt for bulk printing for traditional mailing. Attach related files, such as supporting documents, for easy access and reference.
Gain complete visibility with an overview and history of sent invoices, delivery statuses, and detailed records. Customize email text templates to ensure consistent communication while personalizing them for customer-specific details.
Experience efficiency gains, improved accuracy, and enhanced customer satisfaction with Invoice Distribution. Adapt to customer preferences, save time, and streamline your billing operations.
Introducing Intact Mobile's New Interface & Updates
We are thrilled to unveil a major Intact Mobile Update packed with enhancements to elevate your user experience. Discover the latest features that will revolutionize your mobile productivity.
Improved Interface and Technology Upgrade:
Witness a complete interface overhaul as we transition from Xamarin to .NET MAUI. Enjoy a seamless experience with new input fields and optimized displays in both Landscape and Portrait formats.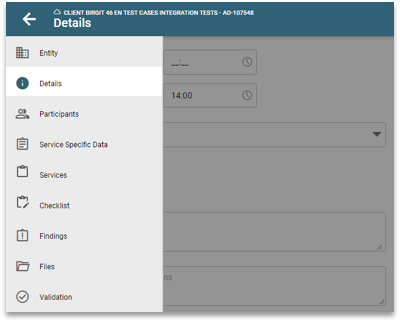 Enhanced Navigation:
Embrace the future of navigation with our new Navigation Rail, replacing cards for effortless interaction. Discover easy access to checklist chapters through a user-friendly navigation drawer.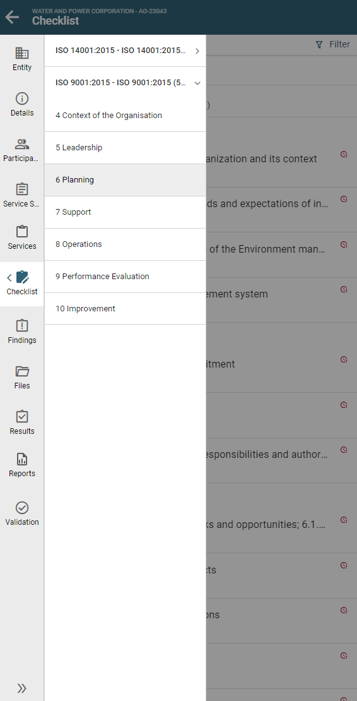 Separated Sections:
Maximize your workflow efficiency with distinct Services and Checklist menu items, ensuring quicker and more straightforward checklist access.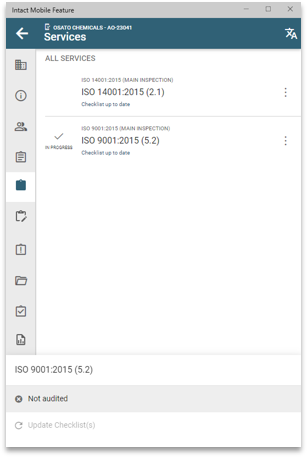 Advanced Checklist Filtering:
Locating specific checklist items is a breeze with our updated filter, now equipped with a new search criterion based on text in names and descriptions.

Experience the power of these updates and elevate your productivity with Intact Mobile's latest enhancements.