Intact's Story — Going Strong since 2001
Every company has a history; Intact's is one of continued growth and ongoing success. Through our history, we have had to adapt to the changing landscape of the market and meet our challenges head-on. We have become well-established as a software powerhouse in the global Testing, Inspection, and Certification (TIC) market.
Intact's Founding: Four Friends and a Shared Dream
Back in 2000, various scandals kept the Austrian food industry in suspense, leaving insecure consumers, and damaged businesses. This triggered four friends to join forces and develop software solutions that helped re-shape the food industry's take on safety and transparency. Today, Intact has reached far beyond the food sector and is a global player in TIC market software, across sectors.
The founding idea was to develop software that guaranteed quality assurance in the food industry. We worked with our very first customer to create a system for the traceability of goods. "Those were exciting times! Just after the dotcom bubble burst, nobody wanted to invest in internet technologies or companies working with it. Nonetheless, we believed in it and were sure that this would turn out to be the right way," Peter Krainer explains. "Our first customers were farmers, and we had to present our platform on a 56k modem. Miraculously, it always worked out," CEO Thomas Lorber recalls with a smile.
Our first big project was to implement Intact's quality management tool at Schirnhofer, one of Austria's biggest meat producers at the time. It turned out to be a huge success, and other customers followed quickly.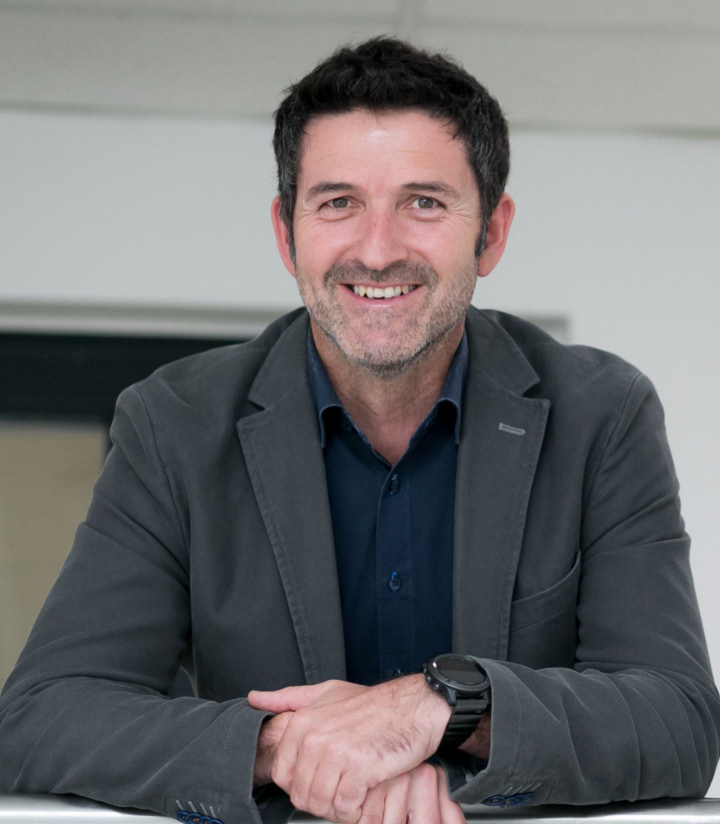 "Since 2001, we've helped our customers grow their businesses and generate higher profits by streamlining their processes and boosting efficiency. Our experience helps our customers overcome the business challenges facing them. All around the world, companies put their trust in Intact. We are proud of our unmatched integrity in the industry."
A Striking Idea
At that time of our founding, new standards such as EUREPGAP (now GLOBALG.A.P.) entered the market introducing new requirements for farmers and producers. Inspection and certification bodies were also being urged to revise their software solutions, many of which were developed in-house, to be able to offer the new standards to their customers.
agroVet was the first certification body that reached out to Intact in search of a professional solution. "After the first meeting, it struck us that at that time, there was no professional software solution that helped certification bodies do their job. We immediately realized that this is our market niche," Franz Rauch remembers.
The development of software capable of meeting the new, rapidly changing standards required a substantial investment. agroVet joined forces with Austria Bio Garantie (ABG), Austria's leading organic certifier, to invest in a future-proof solution to secure and expand their leading position in the Austrian certification market. Word of our success spread, and international partners, bio.inspecta (Switzerland) and Naturland (Germany) joined the project. In 2002, after additional funding was raised from the Austrian Research Promotion Agency (FFG), Intact and our partners founded the ECERT ID GmbH.
Mission
We assess the needs of the TIC industry together with our customers and jointly create optimum SaaS solutions to meet business challenges. 100% reliable, trustworthy, and set to secure and grow their business.
We are leaders in our field that constantly improve and innovate. Our customers benefit from our deep industry knowledge, focus, and creativity. Our products, skills, communication, history, and experience set us apart from the competition.
We create solutions that make businesses, small and large, more effective and efficient. We drive digitalization and increase safety, consistency, and transparency, globally.
The Creation of ECERT
Hans Fruhmann led the development of ECERT, still called ControlNet at the time. The high demand for a comprehensive, specialized software solution became apparent early on. More and more new customers came aboard during the initial development.
With the increasing diversification of Intact's customers — from certification bodies to standard setters, accreditation bodies, manufacturers, and producers, across virtually all industries —Intact decided to take over all shares of the ECERT ID GmbH. This helped advance ECERT to meet the distinct needs of a more diversified customer base. Our founding partners, agroVet, ABG, Naturland, and bio.inspecta, remain customers to this day.
Intact's founders believed in their idea throughout difficult times of the company's growth. They sacrificed a lot in the early days, and the lessons they learned made Intact more successful in the years to come. In all that time, Peter, Hans, Thomas, and Franz stuck together and kept fighting — and it paid off.
Vision
We are the leading experts for ERP and management solutions in the Testing, Inspection, and Certification (TIC) industry focusing on all elements of audits, certification, verification, accreditation, and standards management.
We drive innovation and digitalization to make businesses more effective and efficient. Together with our customers, we increase safety, consistency, and transparency, globally.
The Recipe for Success
"At the beginning of our adventure, we imposed two straightforward rules on ourselves: we never hire our wives, and we do not hold political offices," Thomas explains the four friends' supposedly simple recipe for success. "Over the years, we grew to see each other as family. When we argue, it is never in a way that we can't look into each other's eyes afterward," Franz adds. To this day, it is precisely this cohesion that characterizes Intact. Not only at the management level, but across all levels of the company.
Intact's success also relies on our diversity, openness, and the ability to transform visions into reality. From the start, Intact's approach to developing software solutions has been community-driven. For Intact, software development is not a one-way street. It's the feedback and innovative power of the entire Intact Community that allows us to build the best solutions for simplifying the work of our customers and mastering their specific challenges.
From Lebring to the World
From inception, Intact grew quickly and started attracting customers from outside of Austria. First from Italy, followed by customers from countries like Germany and Switzerland. In October 2004, Intact established our first subsidiary in Brüttelen, near Bern, to better serve our growing Swiss customer base.
Intact spread outside of Europe and has been able to make a name for itself in the US and Australian markets as well. North America, in particular, became such an important market that a US subsidiary in Coeur d'Alene, Idaho, was opened in 2011.

RELIABLE
Since 2001, customer satisfaction and maximum benefits have been the key to our success. We offer reliable and highly secure Software as a Service (SaaS) solutions in the cloud and on premise, proven by customers around the globe.

UNIQUE
Our highly configurable software solutions are unsurpassed in functionality. Our staff's deep understanding of the TIC industry allows us to meet our customers' needs. We do not rest on our achievements but continually improve ourselves, our software solutions, and our services.

TRANSPARENT
We communicate openly, transparently, and respectfully with customers and colleagues. We address issues directly, solve problems collaboratively and celebrate achievements.

SMART
Our smart solutions are both powerful and elegant. We understand our customers' specific needs and requirements. Our tools simplify the complexity of their work.
Intact — Ready for the Future
Today, Intact has well over 60 employees and partners in six different countries across the globe. With the Testing, Inspection, and Certification (TIC) sector still seeing exceptionally high growth rates, we will undoubtedly continue our expansion.
Sustainable growth requires stable structures, smooth processes, and a clear vision supported and carried out by the right people. The company's success rests on many shoulders instead of being tied to a single person. Intact's leadership team always sought to diversify to set the company on solid ground.
In 2018, a consortium of investors led by IMCap identified Intact as the leading software solutions provider in the TIC market and made a major investment. This allowed us to initiate important programs for our improvement. It also allowed us to expand our North American team by hiring industry expert Jake Lewin as the new CEO of Intact US.
Over time, ECERT evolved into the Intact Platform, a fully modular cloud and on-premise SaaS solution that allows customers to scale up or down with their evolving needs. It is unsurpassed in functionality and features, breaks down the complexity of our customers' work, and helps them increase efficiency where needed.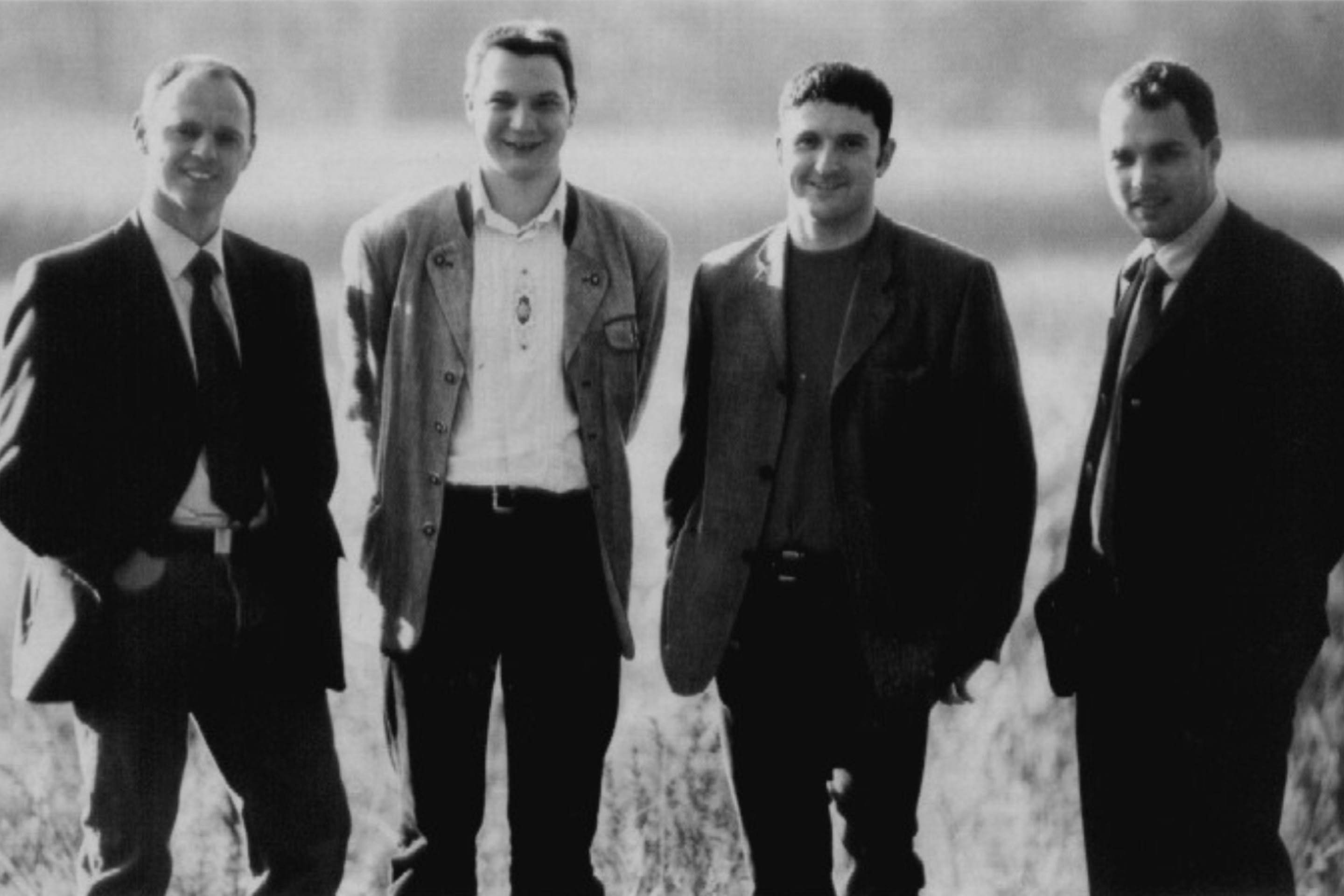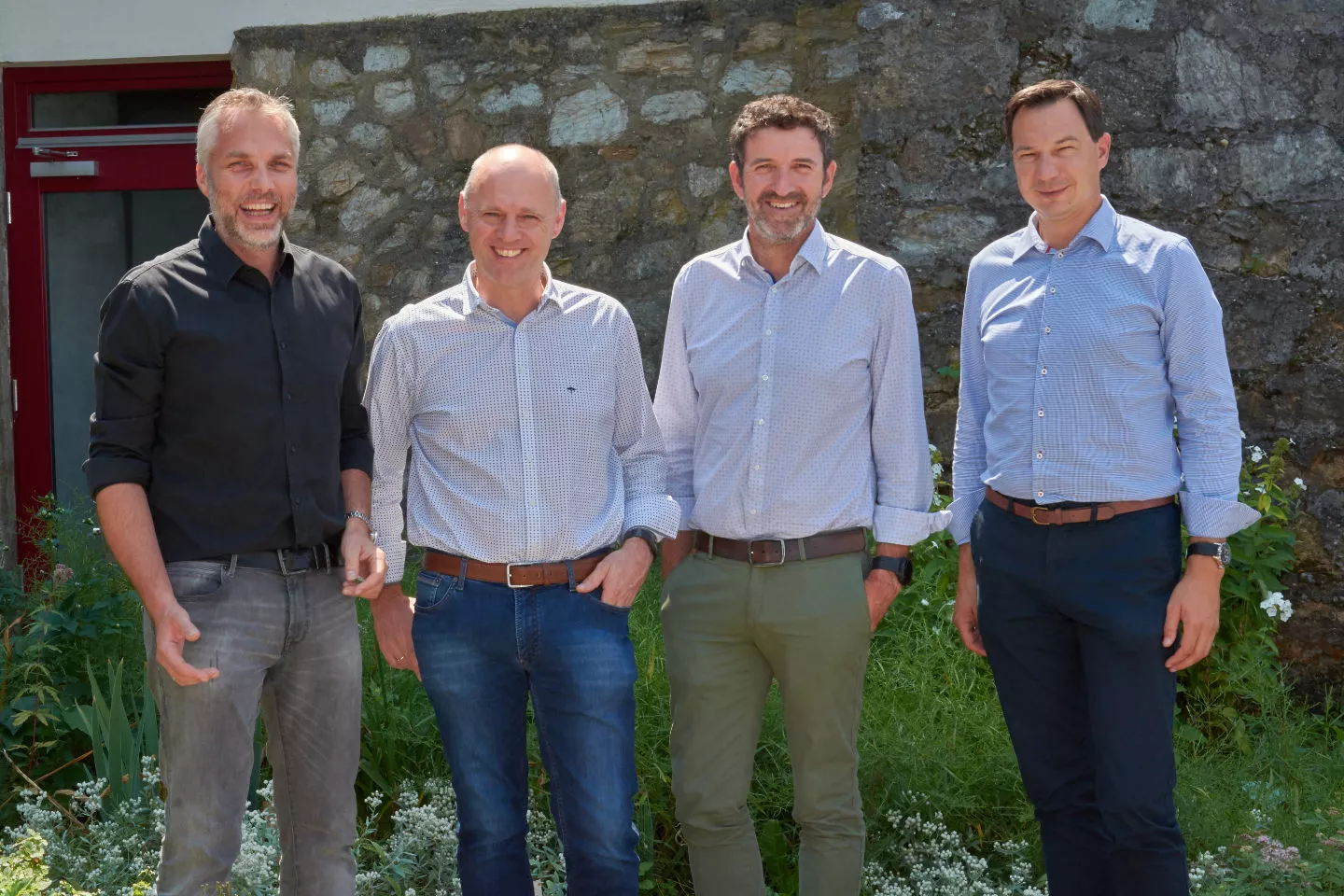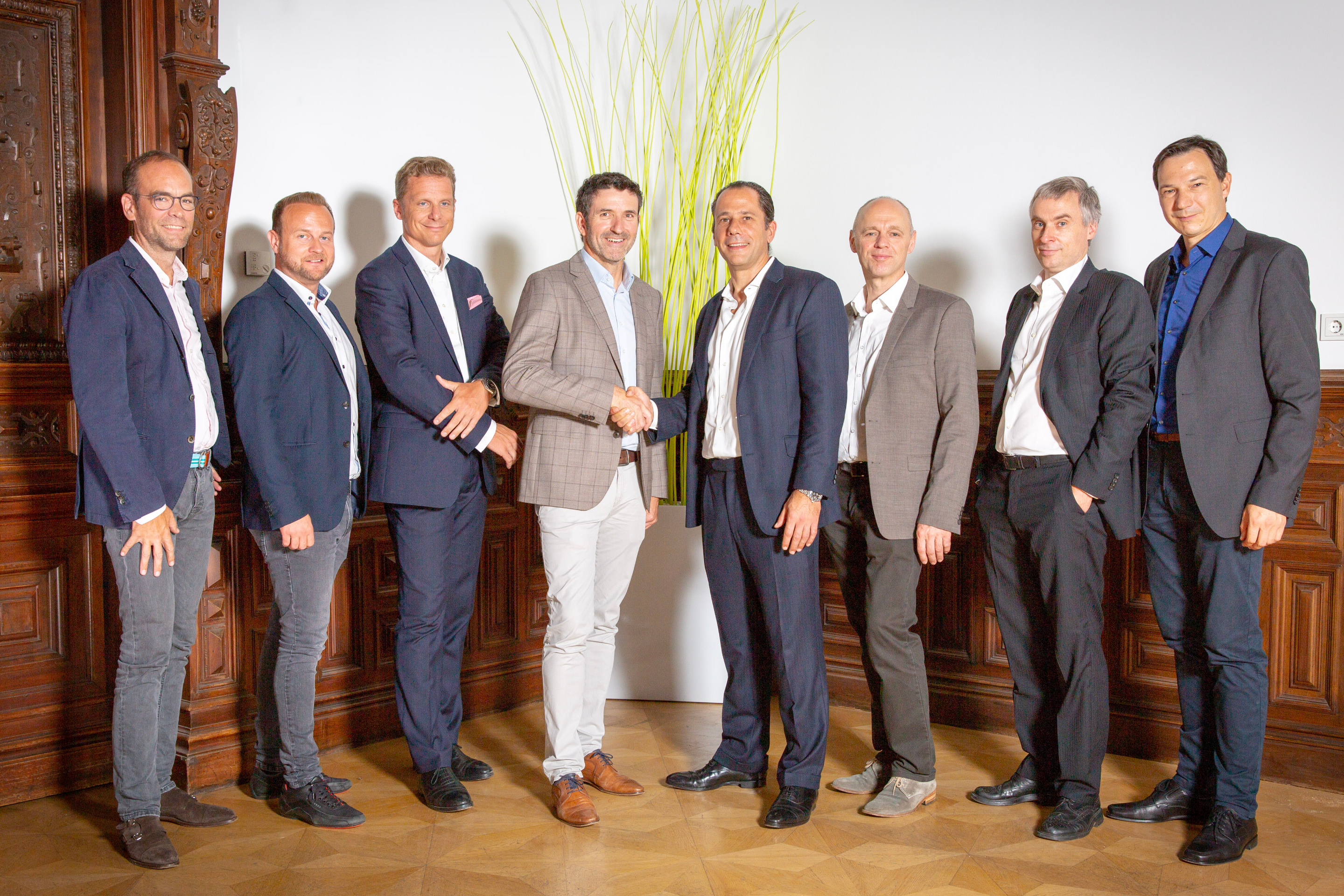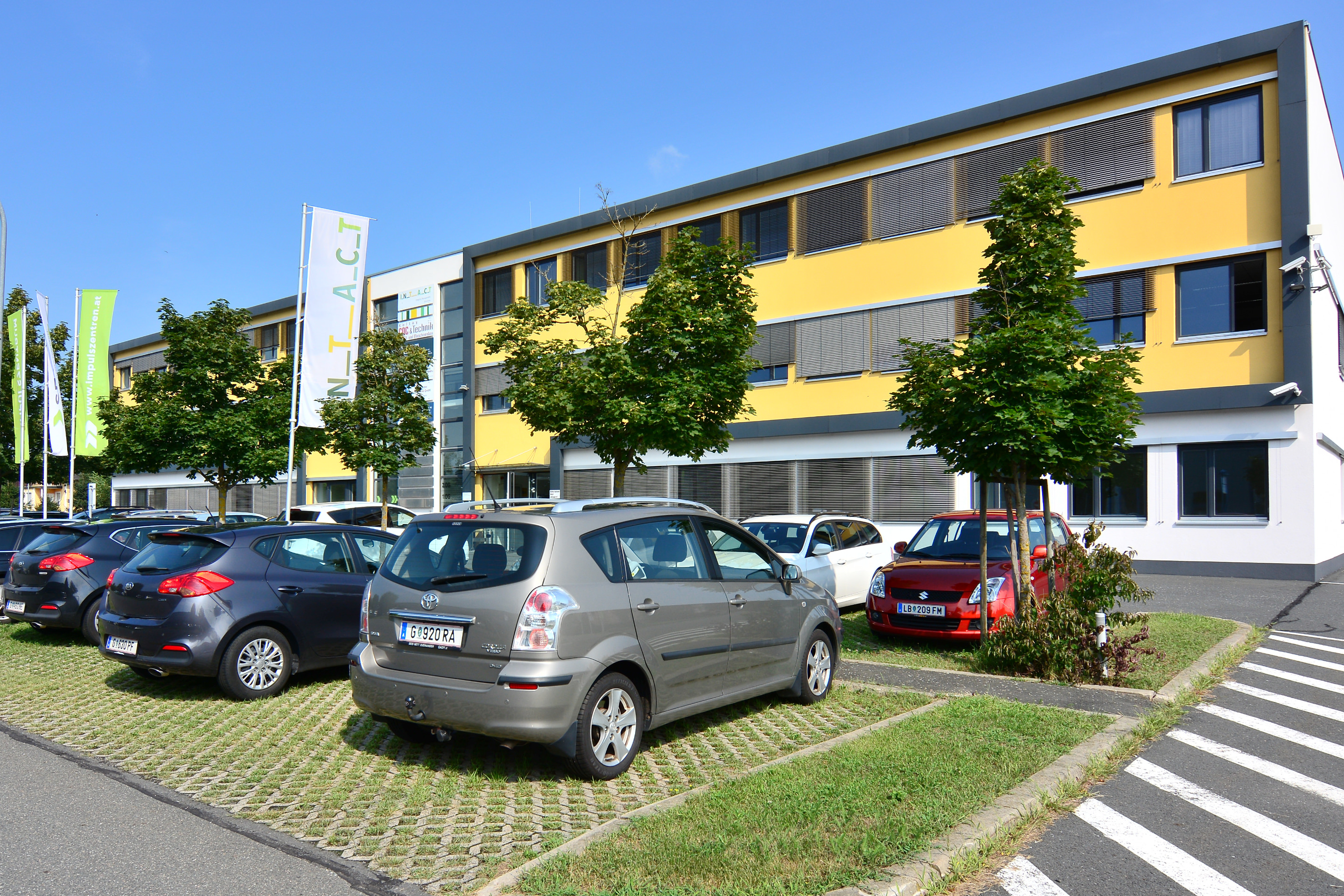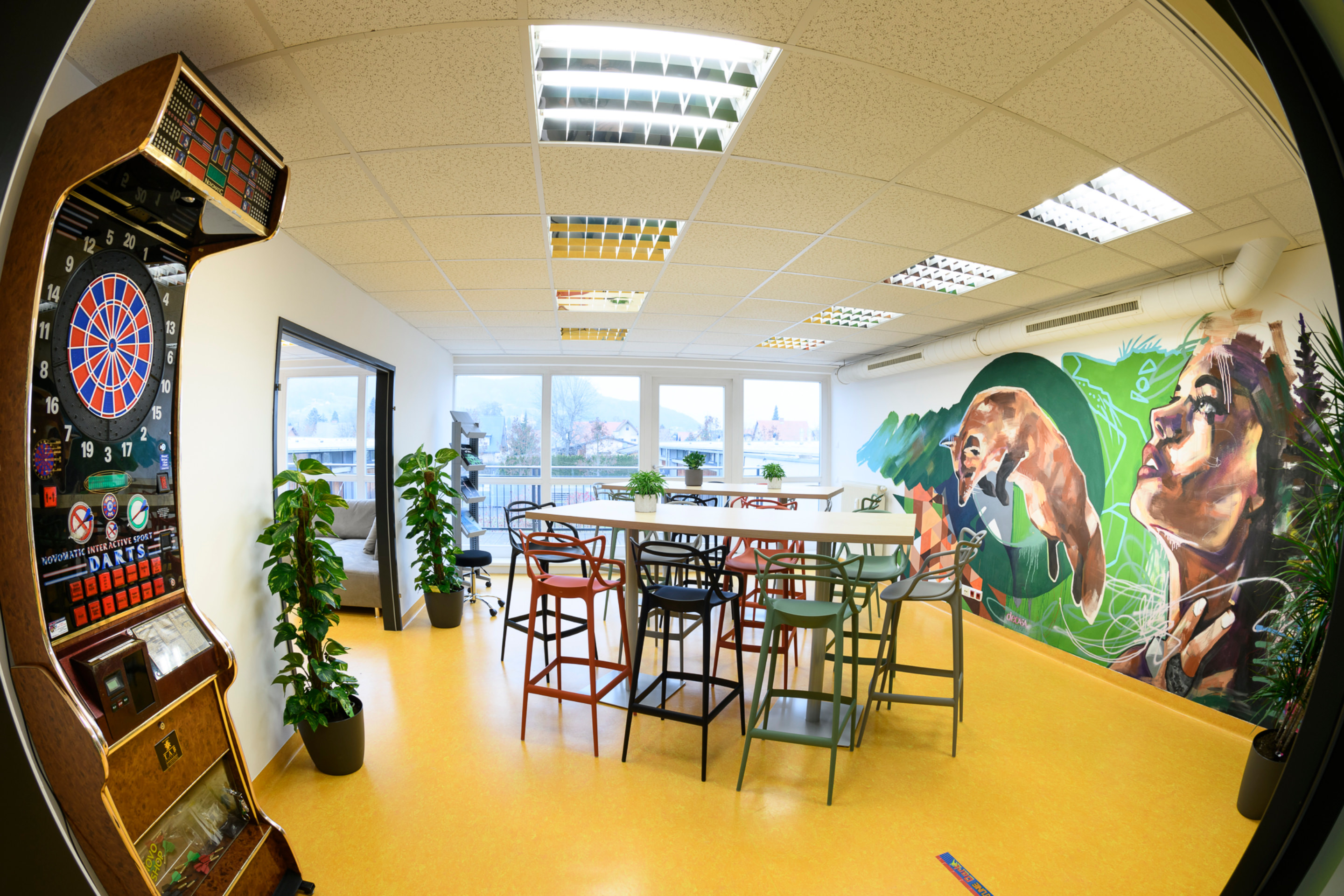 Stories about Intact and Its Employees
Milestones of the Intact Success Story
No time to read the entire story? Here are the most important milestones at a glance.
2001: Intact is founded
2001: First large quality assurance project with the Schirnhofer company
2002: First award — "Idea of the year" from magazine "Gewinn"
2002: e-CERT IT GmbH is founded together with four associated companies
2002: First customer outside Austria (Italy)
2003: Second Award – "Constantinus Award", the Austrian Consulting and IT Prize
2004: Intact founds subsidiary in Switzerland
2005: Intact takes over all shares of e-CERT IT GmbH
2005: Organic Services becomes a sales partner in Germany
2005-6: First customers outside Europe are won (USA, Australia)
2008: Customers from Spain, France, and Great Britain are added
2011: Intact establishes the first subsidiary in the USA (Coeur d'Alene, Idaho)
2014: ICS becomes the sales partner for the Asia-Pacific market
2014-17: New customers in Canada, Norway, Sweden, Netherlands, Colombia, and many more
2018: Nomination "USA Biz Award" in the category "Market Footprint"
2018: IMCap takes over Intact shares
2019: Jake Lewin appointed CEO for Intact's US Business
2019: The Second subsidiary in the USA (Santa Cruz, California) is founded
Contact Us.
We hope to expand our story with your success.