Anniversary Interview: Thomas Lorber
Mar 22, 2021
The history of Intact is one of driven people fighting for change. Ever since the four Intact founders decided to bet on their idea of a brighter tomorrow, their unbreakable will has been a key factor to Inact's global success. Twenty years later, they are all still integral parts of the company and continue to advance their vision. To celebrate our 20th anniversary, we took the time to sit down with Intact's founders and reflect on the journey that brought us here and look forward to the road ahead.

We kicked off our interview series with Thomas Lorber, CEO and co-founder of Intact. Read the interview below to learn more about the organization's early years and why a good company party is integral to developing a strong and healthy business. Furthermore, Thomas analyzes the state of the industry and predicts a few changes in the near future.


Intact's Early Years and Dreams for a Better Industry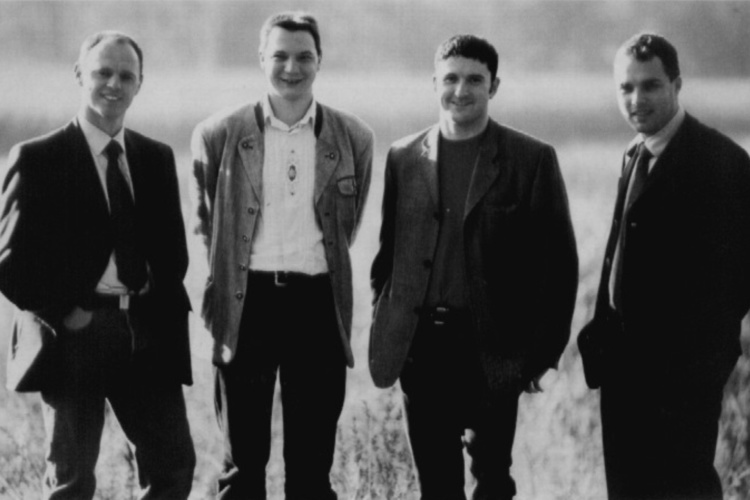 What was your motivation for founding Intact 20 years ago?
Back then, all of us worked in food production, and we were unhappy with the state of the entire industry. There was a big divide between what we thought was possible in terms of increasing food safety through technology and what was being done. On top of that, the late nineties and early 2000s were a time when a lot of food safety crises, like the BSE outbreak, arose. You combine all of that with four young guys who had a passion for technology, and you have yourself a new company (laughs) – we just thought that we could make a difference here and were curious to find out whether or not we were right.
When you think back to those early days, what were the biggest obstacles you had to face?
Well, to answer that question, you have to understand that we were just four young guys with a vision and some background knowledge, but not much else. Except for Franz, who had some experience, none of us knew the first thing about starting a business or running a company. So, we had to learn the ropes of the industry and of operating a business. Luckily, the vision we had was solid enough to inspire some people to invest their trust in us. Those first few customers – some of which are Intact clients to this day – gave us the freedom to figure some things out and develop a product that I'm still proud of and that would evolve into what is now the Intact Platform.
Did you guys dare to dream of the level of success, Intact has today?
Well, to put it mildly, we were not short of confidence (laughs), but of course, we could have never imagined where our idealistic dream would take us. Where Intact is today is more than what we ever dared dream of, and for that, I am forever thankful to everyone who made it possible.
Changes and Developments in the Industry

What were the biggest changes Intact went through over the years?
There were numerous changes within the last 20 years regarding focus, structure, and stakeholders. However, Intact has always stayed true to its original cause, and I am really proud of that. In terms of business, the largest changes happened within the past five years, and setting a clear focus on the audit- and certification-industry was an important decision. That also led to the further development of our then-core-product Ecert, which was later developed into the Intact Platform. Furthermore, we started developing our new audit data analysis tool, Intact Analytics, about five years ago – an exciting new road for the entire industry.
The biggest gamechanger once again came from being brave, believing in our vision, and betting on Intact and all of the amazing people who are part of the company. We decided to invest in growth further and welcomed IMCAP as an investor to our little world. Not only did IMCAP bring additional business intelligence and know-how to the table, but their involvement allowed us to pursue promising new directions and gave us the freedom to be brave.
What changes were necessary to make sustainable growth possible?
Like every "startup", we had to invest in infrastructure and talented people to help organize and manage integral parts of the organization. While there are too many amazing people at Intact to mention every one of them, a great example is Jake Lewin, the CEO of Intact US. The United States is an important business area for us and an incredibly fast-changing environment for food safety and standards in general. Bringing somebody as experienced and driven as Jake in to manage our overseas operations was a home run for us. He and his entire US team have done an amazing job in delivering on what we believe in.
In your opinion, what are the greatest challenges for the entire industry right now?
Like twenty years ago, we are currently amid a giant leap forward in digitalization and technology. The COVID-19 pandemic made that all the more evident. All types of organizations in the audit and certification industry need to adapt to the new digital world, or they are going to face the threat of being left behind. Purely paper-based audit management just doesn't cut it anymore – it's neither in the best interest of standard integrity nor customer-friendly. The next big thing will be data – both in terms of data security and data analytics. The companies that can utilize their data and make informed data-based decisions will have a competitive advantage. Intact Analytics and its' customers are prime examples of the direction the industry is going.
How did Intact's market approach change to keep up with all the changes?
We switched to a subscription-based model, to stay ahead of industry demands and supply our partners with the best possible product at any moment. This model guarantees our customers get the most advanced product that is best suited to their needs at all times without having to adapt to technological advances every few years.
The Road Ahead for Intact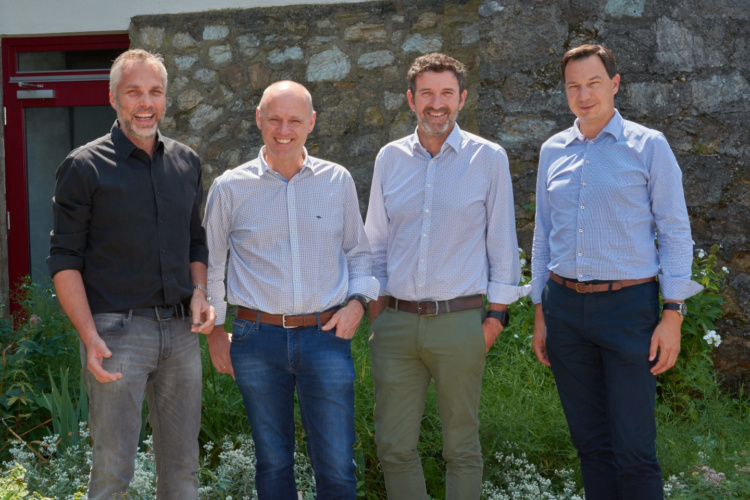 What are your goals for the upcoming years?
We did many things right within the last few years and are in a great place regarding our growth plans and our position in the industry. I absolutely intend to stay on the path of driving and inspiring change, all without straying from our original vision of utilizing technology to make the world a better place – as cheesy as that might sound.
I am more than proud that we are able to deliver amazing software solutions and grow at the rate that we do. However, I don't want that growth to come at the price of the happiness and well-being of the Intact community. It has always been important to us that people who work at Intact can identify with our values, love what they do, and thrive in an environment that supports them and makes them feel welcome and empowered. You hear many horror stories of companies that went through periods of strong growth and, as a result, turn into a place that is just not fun to work at – crushing pressure, bad climate, and cold anonymity included. That happening to Intact would be my worst nightmare because I love the place we have created here, and I know that our success is directly tied to the amazing people that work here and their happiness, well-being, and motivation.
If you were to start over 20 years ago, what would you change?
Not a single thing. Intact developed the way it was supposed to, and I think a wonderful thing came from that. We are able to do what we always dreamed of – use technology to make the world a little bit better. In the process of that, we were able to generate many jobs and create an amazing work environment. Also, I and all of the Intact founders still work here, still talk to each other, and still have a strong connection and friendship. That's special and sets the tone for our entire corporate culture. I would not want to change anything if it meant that we might not be in the same place we are today.
If you think back – what were your favorite moments in 20 years of Intact?
While many parts of our journey were precious, I would have to say my favorite moments were always the parties and celebrations (laughs). Not even in the way that one might think, but as a chance to stand still for a moment, take a deep breath and enjoy all the positive things that are happening. I love the company parties because they are a great chance for the team to bond and feel good, which is something you also need to be successful. And then, there are the celebrations with partners and customers after an implementation or a deal is finalized. Those moments are beautiful because you get to feel the feeling of having done something with purpose and having gratitude towards all of the wonderful people who have put their trust in us over the years.
Want to know more?
Do you want to learn more about our thoughts on the current developments of the industry? Make sure to follow Intact and Thomas Lorber on LinkedIn for news, updates and takes on current events.
If you are interested in one of our products or want to exchange thoughts, you can set up a meeting with us – we look forward to hearing from you.