Internal Audit (Team) at Intact
Aug 13, 2021
To increase our internal quality management efforts, we got four Intact employees certified as internal auditors and, for the first time, performed the yearly internal audit of our Integrated Management System entirely in-house. The experience provided our team with a broader view of our customers' workflows and the world of internal audits.
Forming an Internal Audit Team
Intact decided to reduce second-party involvement in our yearly internal audits and, instead, invest in in-house quality management (QM) and our staff. By having four employees certified by Quality Austria as internal auditors, we were able to form an internal audit team and perform the entire internal audit by ourselves in 2021.
As a software provider, it has always been important to Intact to put ourselves in our customers' shoes, which is why having as much audit experience as possible is a top priority. By performing the internal audit of our Integrated Management System (IMS), Intact's entire QM team and our interdisciplinary team of internal auditors could deepen their knowledge of the critical ISO 9001 certification.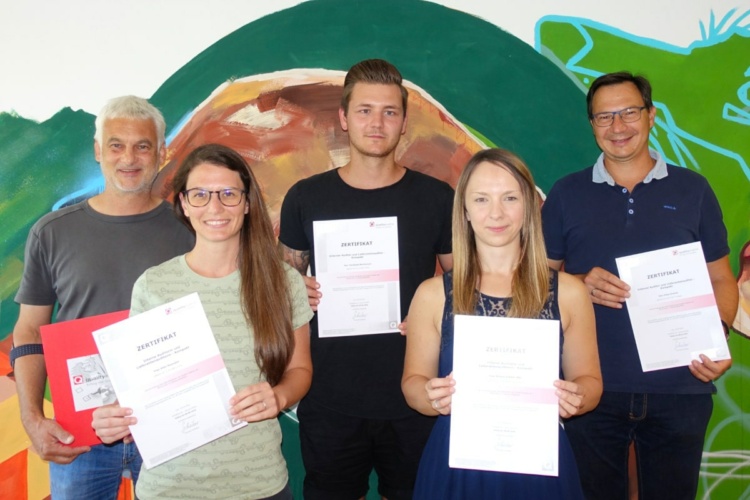 To perform the internal audit, we, of course, used the Intact Platform. This way, our team could emulate customer experience and gain valuable insights into their workflows. Testing the usability and functionality of the Intact Platform – through the lens of both auditors and certification bodies – is integral to our work, and there's no better way to do it than a hands-on approach.
As an ISO 9001 certified organization, regularly performed internal audits, compliance, and a well-structured IMS are essential for our organization to constantly improve. We are proud of our newly certified auditors and are happy to have this knowledge in-house for the internal audits to come.