Software Solution Specialist Intact Thrives in New Business Areas
Dec 09, 2018
While Intact became big in the niche markets for organic and food safety certification, the Austrian based software solution provider today supports companies across many different industries within the TIC market. The recipe to this success: excellent industry knowledge, an open ear for customer feedback, and passionate employees.
Designed to Be the Leading ERP Solution in the TIC Market
With ECERT, Intact offers a comprehensive ERP solution that meets the specific requirements of the TIC market (TIC = Testing, Inspection, Certification). It helps inspection, certification, and accreditation bodies, standard setters as well as manufacturers around the world to improve their business processes and work more efficiently.
From its very beginnings in 2003, ECERT has been developed in close cooperation with leading players in the TIC market, with Intact paying particular attention to the challenges facing them. In fact, the Intact Community, which includes customers as well as selected partners, is a constant driver for innovation and one of Intact's main success factors.
This approach has not only led to Intact being the market leader in several areas, such as US organic certification but allowed Intact to go beyond the food sector and expand to a broad range of new verticals.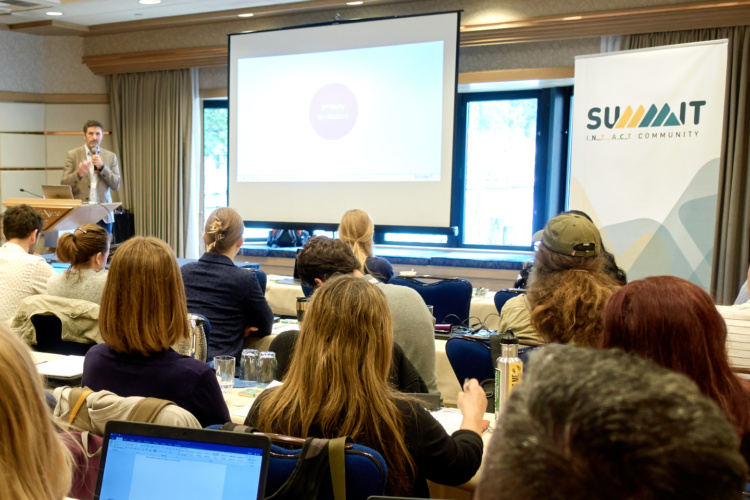 New Customers — New Markets — New Verticals
A look at Intact's new customers over the past two years shows that these are not empty words. On the contrary—with Kiwa, SGS Austria, and another client, Intact won three of the world's largest testing, inspection, and certification bodies operating in virtually all markets and verticals. Their services include product certification, management system certification, person certification, and many others more.
In addition to these globally active customers, Intact also won a number of customers with a more regional or technical focus, such as Austrian Standards (Austria), Marin County (USA), Age Check Certification Services (UK), and several others more.
A Competent Partner for Projects of All Sizes
The implementation of a new software solution always means change and therefore requires proper change management. Change is a tough challenge for any organization and the way it is handled largely influences the success of a project. Intact is not only aware of this but openly talks about possible obstacles and effective measures to cope with them.
In fact, Intact's project management team is highly experienced in assisting customers of all company sizes in the successful implementation of their projects and is confident in guiding them through the change process. This is true for both large scale international projects and small projects with a standardized setup. If you want to learn more about Intact's way of working, the Integrity Blog by Intact is a great place to start.
Intact is looking forward to the challenges that will come in 2019 and beyond.