CFO Interview: Markus Friesacher
Jun 01, 2022
Markus Friesacher joined Intact as the new CFO in the beginning of 2022. After almost half a year with our organization, we sat down with him to talk about his experience so far, his goals for the future, his take on our industry and more.
Why Did You Choose Intact?
For me, motivation means having perspectives, accepting challenges, working with people for whom respect and recognition are important, and finding an honest, upright working environment. The personal contact with my current team and Intact's management team already gave me a very positive impression in this respect when I first got to know them.
At Intact, on the one hand, you immediately notice that you are dealing with true professionals, but on the other hand, I was also impressed by the human side. There is a strongly connected community here – some of which has existed for almost 20 years – in which people trust and support each other. At the same time, no one is resting on their laurels. Everyone is aware that you have to continuously pursue goals and that ongoing training – personal and professional – is essential.
My own values and views fit very well with Intact's basic principles, but above all with the potential that still lies ahead. Also, the drive in the company and the focus on long-term sustainability were important decision factors for me. In addition, Intact made a conscious decision to rely on the Saas model. This is the basis for future success in the IT industry – it is the only way to offer customers long-term and sustainable service benefits, up-to-dateness and an increase in effectiveness.
How Did You Experience Your First Few Months at the Company?
Thanks to the preparation of my predecessor and Intact co-founder, Franz Rauch, I knew exactly what to expect in the first few days. The support from the Finance team also helped me a lot to make the takeover as smooth as possible. In addition, my previous finance experience in the IT industry enabled me to understand contexts and make statements about results quickly.
The first contacts with our stakeholders, especially in the finance area, were very positive and trust-building. Right away it showed a strong network that Intact has built, with trustful long-term partnerships. It is remarkable what the founding team has built and maintained, not only product-wise but also in terms of company culture and philosophy. Despite the global expansion of recent years, a family spirit is always created – community, cohesion and commitment are essential pillars of Intact.
The development of the last years and the outlook on the coming time shows the incentive and the claim of Intact not to rely completely on the old and proven. We are aware that we can only be successful in the long term if we think about future challenges today in order to work out solutions.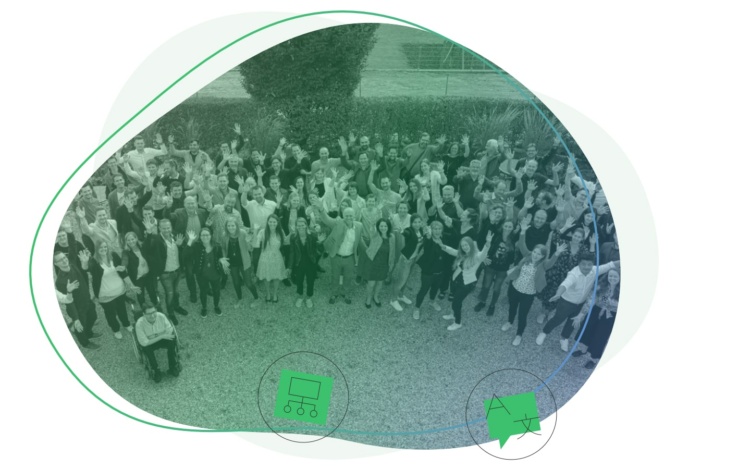 What Fascinates You about Our Industry?
In general, I see the IT and software industry as one of the most promising. There is almost limitless potential here, both currently and in the future. In our segment, there is immense potential in the automation of auditing and certification processes, for example, which will help industry stakeholders immensely in the coming years. Of course, I am delighted to be right on the cutting edge here.
Consumers' general awareness of networks and data in the background is currently still very limited. Therefore, it is all the more important to make processes in the background clear, transparent, and comparable, so that they can also be audited. Nowadays and in the future, the flawless quality of audits and certifications can no longer be guaranteed with purely manual work. IT support is simply necessary for integrity. Through the SaaS concept, Intact's customer has ongoing development of the software and therefore also the guarantee of the highest quality standards at all times.
What Are Your Goals with Intact?
At Intact, we have clear goals for the next few years – I want to work with the company to achieve them. In doing so, my ambition as CFO is to build and further develop a stable control system with accuracy and certainty for management decision-making. In addition, there are other growth topics in my area that will be crucial for the next steps. Such as to further develop specific-important CO instruments for the operational management of the company, as well as the use of this information, for ongoing strategic foresight to continuously ensure financial stability and business continuity.
It is also important to me to continue building the interpersonal levels that Intact has created. For example, I want to strengthen Intact as an attractive employer so that people can continue to be proud to be part of the Intact family. Externally, this means further establishing Intact as an internationally secure partner that can be relied on in the long term – also in an ever fast-changing international environment where you are constantly faced with new challenges.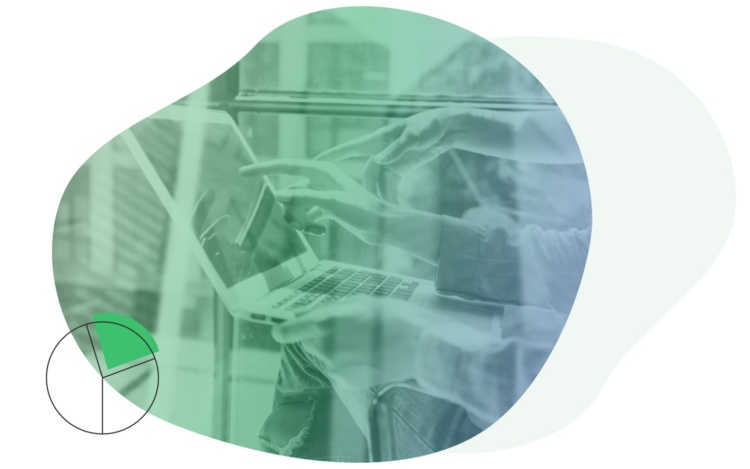 Where Do You See Intact and the Audit and Certification Market in Five Years?
I think our plan for the next few years is relatively clear: Intact will continue to expand its market position in the traditional area and be a pioneer in leading customers' processes and structures to improved efficiency. In addition, new verticals will be established in and outside the audit and certification market, where the experience of the entire Intact team will make valuable contributions to the advancement of the industry.
The audit and certification market as a whole will become increasingly data-driven (we are already seeing this). The masses of data will be increasingly difficult, if not impossible, to use meaningfully and economically by conventional means. The combination of information technology and biotechnology will lead to even greater potential in the medium term and break up ubiquitous structures. This development will in turn lead to even more data in terms of auditing, certification and supply chain.
When talking about Big Data, this is followed by the topic of self-learning algorithms. Only companies like Intact, which have solutions to make this mass data analyzable and usable for customers, will master the future challenges in the auditing and certification market.
When you talk about the next five years, you also have to look at the global situation, economy and labor market as a whole. The issues of the current time, such as the pandemic, have had a great impact on all of us. We have to take the positive effects from that for us in the future, and we have to learn from the others what we should do in the future to better mitigate such issues.
In the economic environment, it has been recognized that it is all the more important to rely on strong partners who can be trusted and with whom work can be done in a constructive and honest manner. In addition, hybrid working will strongly shape the next few years. A mix of the all-important direct customer contact and remote work (accelerated by the pandemic) will offer entirely new opportunities.
What Else Do People Need to Know About You as a Person?
Apart from my passion for finance, I can also say that I am a proud family man and a passionate hobby cook. And I was probably once a pretty good soccer player (laughs).
In fact, family life with two relatively young children currently dominates my free time – and I enjoy that very much. Be it joint trips, garden afternoons, or other activities. On the weekends I also like to cook (or grill) for my family – if time permits, this is a great hobby of mine.
In addition, sports are very important to me – before my children, I played soccer in a club for a long time, primarily in goal. But cycling and hiking are also great ways to stay fit. When it comes to active or passive sports, I also try to meet up with my closest friends on a regular basis – with two kids at home, however, regular means once or twice a quarter (laughs).
Want to learn more?
Do you want to learn more about our thoughts on the current developments of the industry? Make sure to follow Intact on LinkedIn for news, updates, and takes on current events.
If you are interested in one of our products or want to exchange thoughts, you can set up a meeting with us – we look forward to hearing from you.