Intact Headquarters Moves to Sustainable Power
Dec 09, 2020
Intact made a massive move toward becoming more sustainable by installing a photovoltaic solar power plant at our headquarters. We now produce more power than we consume. This marks an important milestone within our sustainability efforts.
A Massive Move Toward Self-Sufficiency and Green Operation
Since the launch of our 13 kWp photovoltaic power plant in May 2020, we have produced more energy than we consumed. We take full advantage of our solar power production during office hours and even offer free e-car charging on our parking lot. We remain connected to the grid to contribute excess green power and ensure our digital infrastructure's reliability.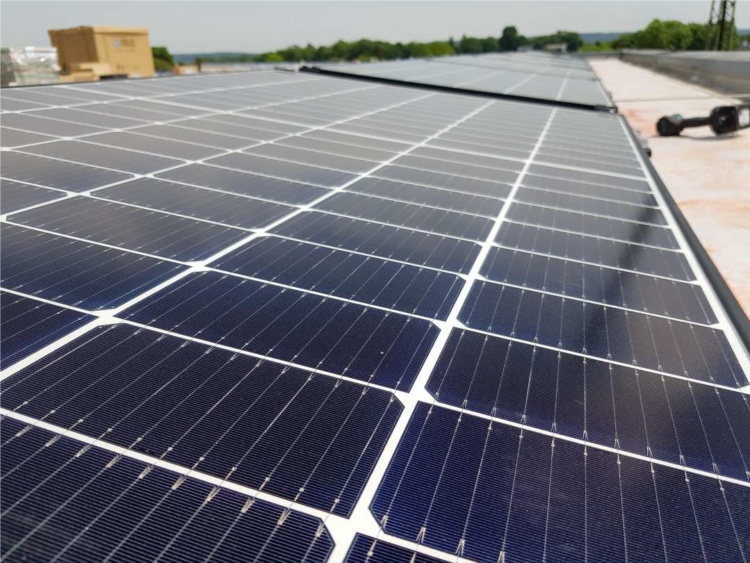 Sustainability at Intact
The move toward self-sufficiency and green energy production is part of our comprehensive efforts to act on our corporate social responsibilities. At Intact, sustainability is a mindset throughout the organization, with waste prevention and recycling as starting points.
We make sure to keep our operations paperless, including correspondence and contracts using digital signatures whenever possible. Using our very own Intact Platform makes keeping track of contracts, documents, and correspondence easy and straight-forward. Our systems can help you do the same.
Proven Remote Working Environment and Excellent Infrastructure
As a growing company offering full-service global support, we also consider the carbon footprint of commute and business travel. Thanks to our remote working environment, we keep travel to a minimum with a track record of successful remote workshops and implementation projects. Our headquarters offer easy access to public transportation, used by many of our employees.
We are proud of our efforts to make Intact as a company more sustainable.