Three Intact Talks at BIOFACH 2021
Feb 09, 2021
This year's BIOFACH / VIVANESS conference is taking place as an exciting eSPECIAL (02/17 – 02/19) and we are happy to be part of their amazing program with two presentations, hosted by Organic Services. Visit our sessions to learn more about the future of auditing. In a congress session on organic integrity and a special 2-in-1 roundtable, we are going to talk about the data revolution in the field of auditing as well as the newest tools to perfect your audit performance, save resources and boost your ROI.
Intact's Sessions at BIOFACH 2021
Different Perspectives on Organic Integrity and Fraud Prevention
The session will map the organic integrity landscape and discuss fraud prevention from various perspectives. Learn why Artificial Intelligence is so effective in detecting fraud and how you can use it to ensure organic certification and standards integrity.
Remote Auditing Best Practices
Learn how state-of-the-art audit and certification software facilitates remote auditing with self-assessments, secure document upload, and direct auditee involvement in tracking and resolving non-conformities. Practical use cases and more.
Improving Audit Performance and Planning with Artificial Intelligence Tools
Artificial Intelligence (AI) is a game-changer in audit analysis. Learn how you can use AI to increase audit performance, simplify risk-based audit planning, and open up new revenue streams. Finally, analyze 100% of your audits and automatically identify anomalies, root causes, and risk factors with no data science know-how required.
Meet Intact at BIOFACH
We love to meet all of you in person to discuss the newest developments in the field, tell you more about our products, and connect with like-minded spirits. Unfortunately, due to ongoing COVID-19 restrictions, we do not get to do this in person this year.
However, we refuse to let this stop us and want to offer you digital meetups during the BIOFACH conference.
You want to learn more about our solutions, or want to further discuss the topics of our sessions? Don't be shy and set up a meeting with us!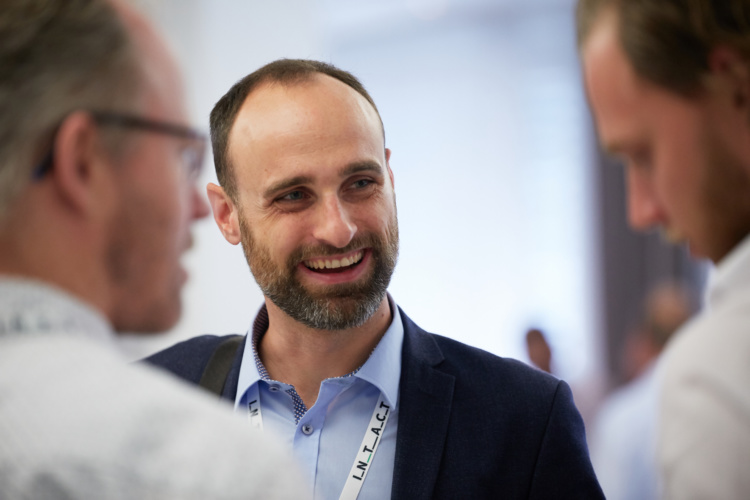 More about Intact's Solutions
In both of our sessions, we will present our approaches to face the difficulties of today's organic industry. Many of our ideas and solutions are based on or incorporated into our two main products – the Intact Platform and Intact Analytics. You want to know more about them? Find a short overview below, or follow the links to get a more detailed insight!
Intact Platform – Master All Audits and Increase Efficiency
Work with the world's leading software in organic certification.
Easily master onsite, blended, and remote audits with our complete audit and certification solution. The Intact Platform powers audits, certification, and standards on every continent. It brings standardization, innovation, and increased efficiency to your business and makes it easy to collaborate with stakeholders.
Intact Platform Benefits
Intact Analytics – Benchmark for Quality with Intact Analytics
Start your data journey with no data science know-how required.
Intact Analytics is the only AI-powered analytics and decision support system designed for certification bodies, standard setters, and quality departments. Identify audit anomalies, risks, and root causes, predict audit outcomes, and improve your performance overall.
Get the best out of your technical staff. Intact Analytics gives them the tools to focus on what is important. Smart dashboards cut the noise by highlighting important or critical data for them to review and act on. Click here to find out more.
Intact Analytics Benefits
Analyze 100% of your audits – not just random samples
Cut the noise – smart dashboards show only what's relevant
Automatically identify anomalies, root causes, and risk factors
Simplify risk-based audit planning
Gain insights on auditor performance and learn from the best
And much more