Intact's UX Expert Lectures at the Uni Passau, Germany
Jul 09, 2019
Johannes Lehner, UX Designer and Usability Engineer at Intact, was invited to hold a guest lecture in summer 2019 by the Faculty of Business and Economics of the University of Passau. Besides providing a general overview of user experience, the course partly focuses on UX management as well as allows the students to dive deeper into one specific UX topic.
User Experience: What is it and why should I care?
User Experience, Usability, and User Interface Design are still often used as equivalent terms, even if they significantly differ from one another. In addition to this clear definition and demarcation between User Experience and other areas or topics, the course also addresses essential overlaps between UX and other fields, as well as necessary interfaces to other departments in a corporate environment.
Besides clarifying UX itself, key issues in UX like definitions and standards, which are also part of the two most important UX certificates (UXQCC (IBUQ) and CPUX (UXQB)) are used as a basis for the course contents. Also, the course deals with psychological basics, central UX methods in research, design, and measurement, as well as essential processes and procedures.
UX Deep Dive
User Experience is strongly focused on scientific methods and practices, and, therefore, research inevitably plays an important role; nevertheless, UX is highly practice-oriented. Throughout the course, this practical orientation is achieved through highly interactive lecturing methods with the help of real examples as well as the "UX Deep Dive" provided to the students: In addition to a live usability test, several topics to choose from are available for selection. Possible topics could be:
KPI (Key Performance Indicator) vs. KEI (Key Experience Indicator).
On the one hand, this topic is about how user experience can be measured and quantified to conclude business success, on the other hand, it also deals with how KEIs can be used in order to possibly predict KPIs.
Big Data in UX.
Above all, big data in UX is about designing and visualizing large amounts of data on increasingly smaller displays (tablets, mobile phones, wearables) as well as how data for specific usage contexts can be used in comprehensible and meaningfully structured manner.
Designing for Human = Designing for Emotion?
A key research area in UX focuses on emotion research. Related to this topic, one question that inevitably comes up is: Can emotions directly be evoked and controlled through design? These and other questions would be discussed in this topic.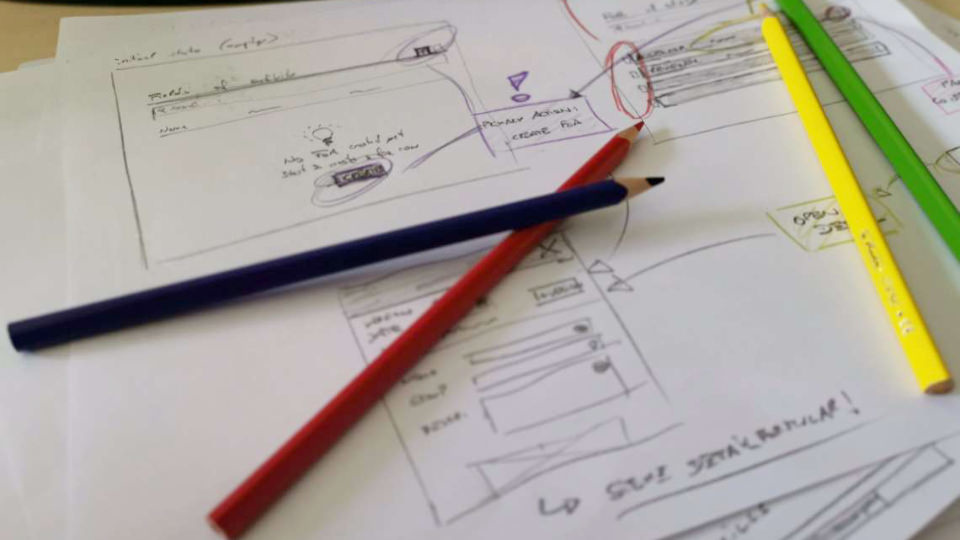 Is UX important for companies?
Yes and no. Integrating user experience in companies can be challenging and, in early stages, often raises many questions: Does it make sense to integrate UX into the company or should it instead be handled by external service providers? How can a UX department be integrated into the organizational structure? Are UX teams self-contained or are individual UX designers integrated into development teams? How can the user experience be integrated into the existing processes of the company?
Besides these organizational hurdles, the course also addresses other issues such as employee acceptance, the UX maturity level of a company, or the possibilities of integrating UX into the corporate culture. Also, UX team structures and opportunities of integrating UX processes into an agile environment are discussed throughout the course.
Who is Johannes Lehner?
Johannes Lehner is not only working as a UX Designer at Intact but also works freelance under the brand jBear Graphics | designing emotions as UX Designer and Usability Engineer. As part of his work, Johannes Lehner develops ideas and finished designs for his clients. Furthermore, he trains and builds user experience teams for companies (mainly software development and user interface design) and advices companies, as well as develops concepts and strategies hand-in-hand with companies to establish user experience teams or even departments. Since 2015, Johannes Lehner is also an active member of the UXPAA (User Experience Professional Association Austria) and co-organizer of the UXPAA Meetups. His current focus in his freelance work is "Emotional UX Design" and User Interface Design in Enterprise Software Systems (Web UI and Application Design).