IFS and Intact Partnership Brings Artificial Intelligence to Food Safety 
Feb 11, 2021
International Featured Standards (IFS) – the umbrella brand for globally acknowledged food, product and service standards – integrates Intact Analytics for the first major AI-driven process optimization and quality management system used by the food safety industry.
In a giant leap forward for food safety standards owners worldwide, the renowned International Featured Standards (IFS) Management GmbH – operating in more than 90 countries – will utilize Intact Analytics solutions bringing Artificial Intelligence (AI) to food safety, starting with the 'IFS Food' standard. Intact Analytics uses AI, Machine Learning, and Natural Language Processing to interpret complex audit data making it accessible, transparent, and readable.
By adopting Intact Analytics, IFS is becoming the first global food safety standard owner using AI to make certification and standard decisions. Intact Analytics turns complex audit data into intuitive and easy to use insights displayed on user-friendly dashboards that identify anomalies and root causes within enormous data sets. Identifying audit issues improves risk-based decision making, standards-setting, and planning throughout the system.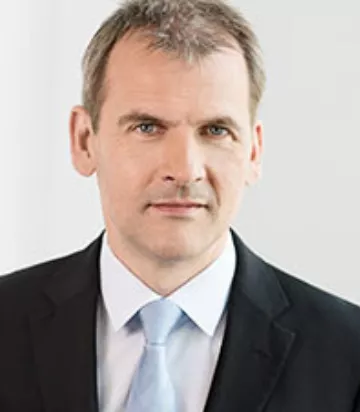 "IFS has always counted on technological progress to develop standards of the highest possible quality. Artificial Intelligence has been a big topic in our organization for a while. We have already applied AI for the IFS Trend Risk Monitor and IFS WordCloud – an analysis of public food safety alerts – to identify possible risks along the supply chain for our IFS clients. The usage of the Intact Analytics tool will now take us to the next level and increase the quality of our standards, greatly benefiting all partners and certified companies."
Intact Analytics – the Solution for Efficiency and Safety
Just like the IFS, Intact is thrilled about the new collaboration. After more than five years of development time, it is exciting for the team that the tool is used for an important cause right away. Intact is proud of what has been achieved and looking forward to many exciting use cases.
"The initial Intact Analytics system was developed to help certification bodies and standard owners make use of their enormous amounts of valuable data. For us, it was obvious that the right solution would offer enormous potential for increased efficiency and integrity. We are thrilled to work with a client like IFS after five years of product development. The partnership confirms our strategy and indicates a huge advancement for the food safety industry as a whole."
In addition to the partnership with IFS in Europe, Intact is also working with various US entities to improve food safety at the national and international levels. With these initial pilot projects' success, the groundbreaking Intact Analytics software solution is now available for standard owners, certification bodies, and manufacturers of all sizes. 
Start Your Own Data Journey
You want to profit from all of your data and never lose the oversight, like the IFS? We got you covered!
Intact Analytics is the ideal tool to process, display and analyse data for internal auditing, certification bodies and standard setters. Book a demo today and profit from a range of economical and operative advantages:
Analyze 100 % of your audits – not just random samples
Cut the noise – smart dashboards show only what's relevant
Automatically identify anomalies, root causes, and risk factors
Simplify risk-based audit planning
Gain insights on auditor performance and learn from the best