Your AI-Powered Companion for Unparalleled Audit and Certification Software
About Intact GPT
Prepare to revolutionize your audit and certification experience with IntactGPT, the groundbreaking AI-extension meticulously designed to elevate your workflow within the Intact Platform. Seamlessly integrated as a chat window following you throughout the tool, IntactGPT goes beyond free chat functionality. It offers out-of-the-box prompt suggestions, empowering you to generate messages, tables, and even documents effortlessly.
Developed in close collaboration with our esteemed partner, Crayon, IntactGPT is poised to be the next big breakthrough in audit and certification software. After months of dedicated development, we are thrilled to unveil this remarkable addition that will transform how you conduct audits.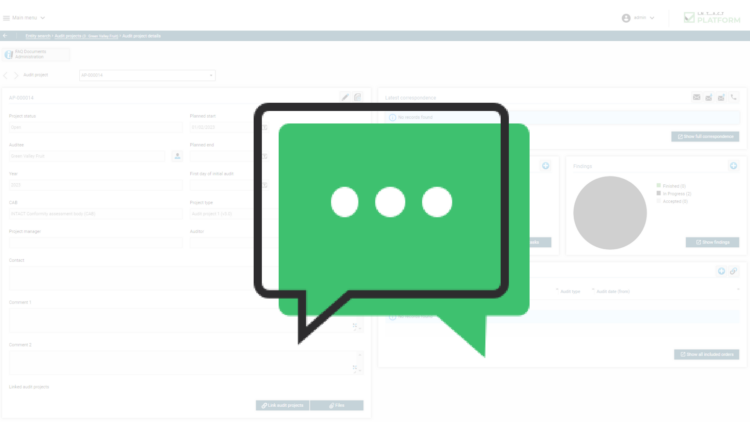 Use Cases
The power of IntactGPT extends across various aspects of audit and certification processes, enhancing critical functions that involve handling large amounts of data. Whether it's simplifying Audit Planning, streamlining Invoicing, or generating comprehensive Reports, IntactGPT takes the complexity out of these tasks. Embrace a more efficient and intuitive way of working as you leverage AI to your advantage.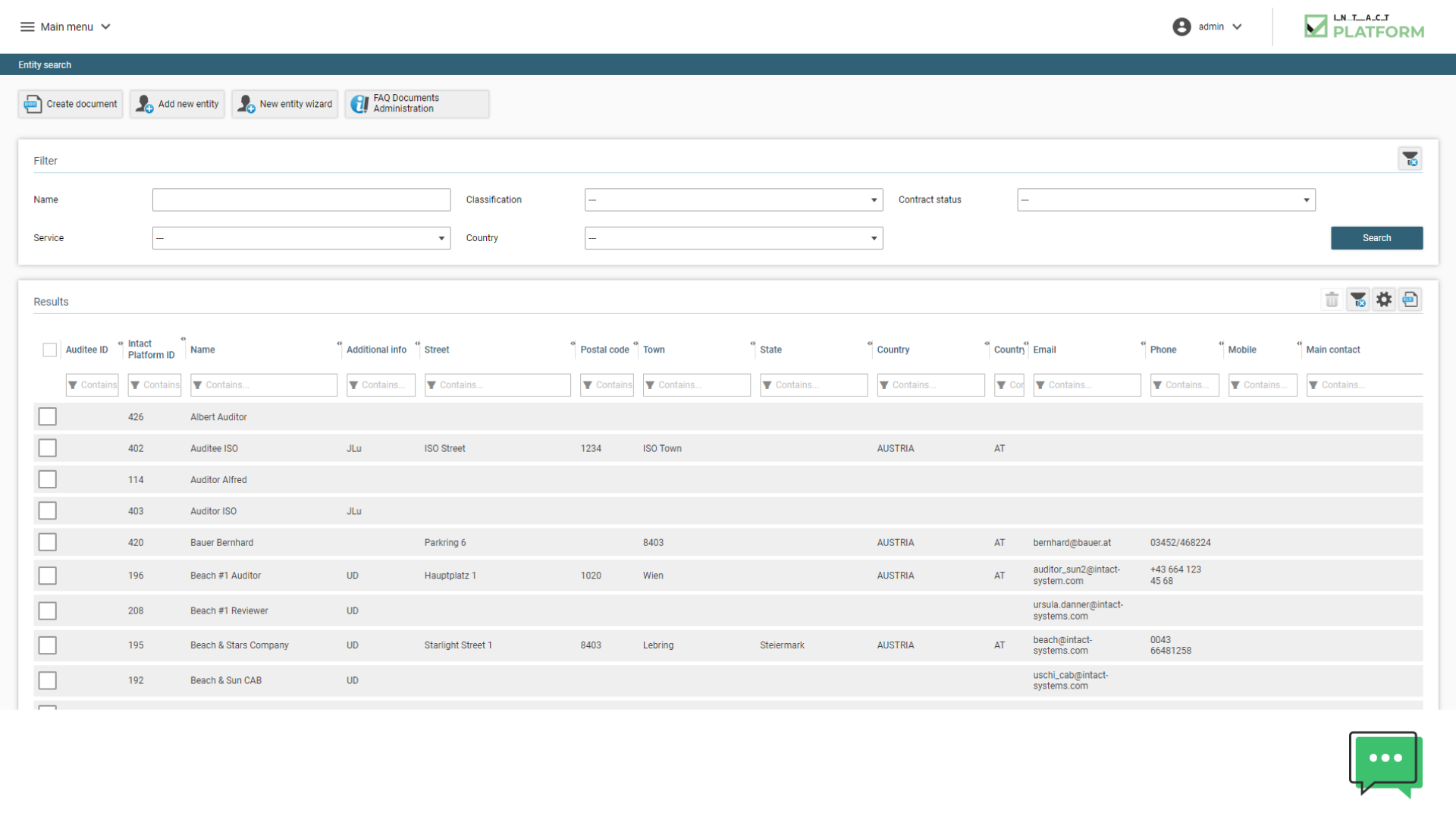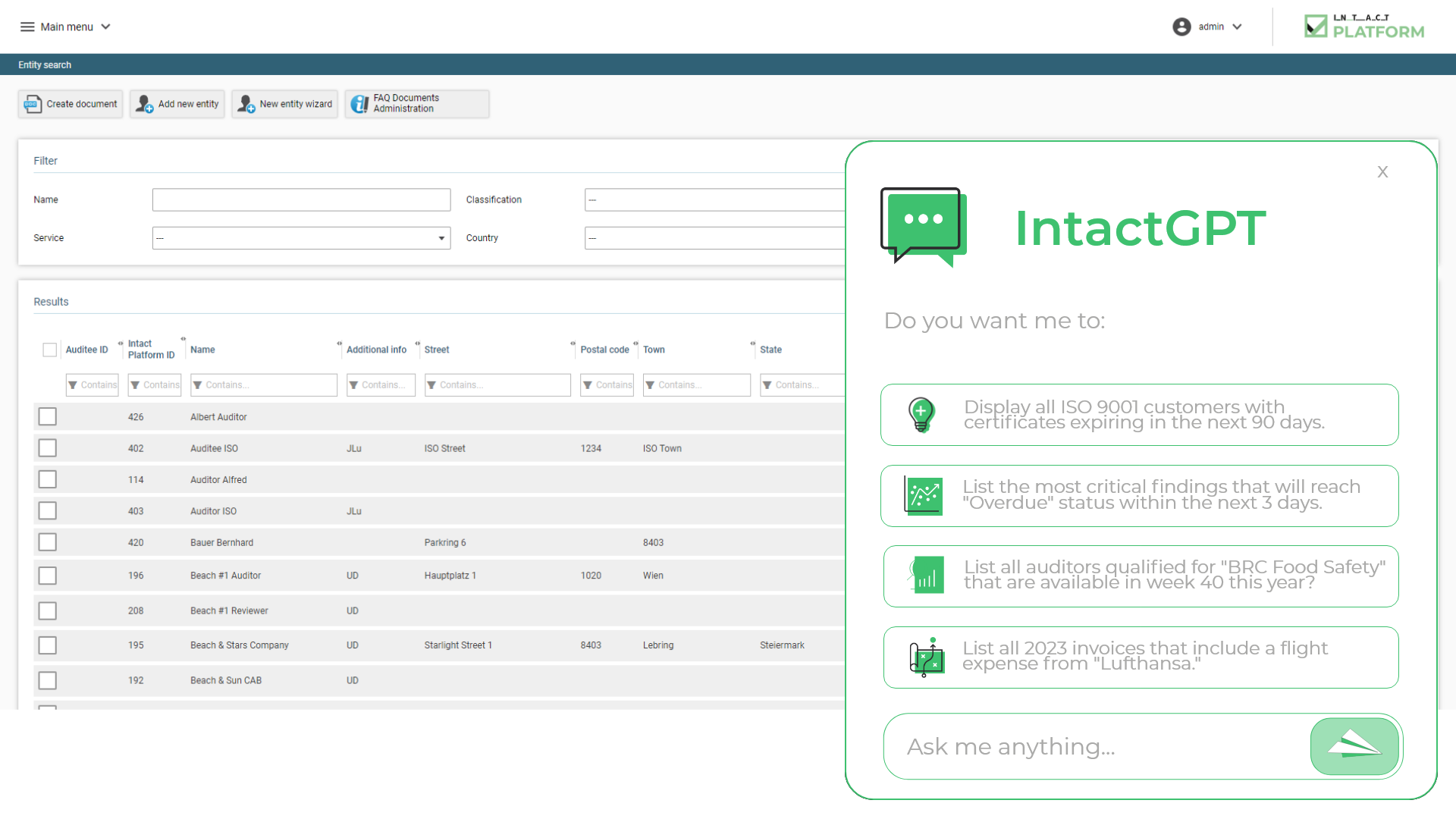 Development Timeline
Rest assured, the future is already in motion. IntactGPT has been in active development, and we anticipate its first release within the next year. Our team is working hard refining the software to ensure it seamlessly integrates into the Intact Platform Web, delivering unmatched performance and adding value to your audit and certification endeavors. It's important to note that the screenshots provided above depict just one possible use case in the concluding stages of the IntactGPT development phase. We actively encourage our customers to collaborate with us, sharing their unique needs and perspectives so we can co-create concrete use cases and tailored solutions together.
Intact AI Products
At Intact, we've been at the forefront of AI-powered solutions for years. In 2020, we proudly introduced Intact Analytics, an AI-powered Analytics software that revolutionizes data insights within the audit chain. However, we firmly believe that AI should be more than just a standalone tool. IntactGPT represents our visionary leap towards an AI-driven ecosystem, empowering all facets of the audit process. From data insights to seamless communication, we are committed to pushing the boundaries of what AI can do for the audit and certification industry.
Unleash the Power of IntactGPT
The future of audit and certification software is here, and we invite you to be a part of it. Reach out to us today to learn more about how IntactGPT can transform your audit and certification processes. Embrace the limitless potential of AI and unlock new horizons in your professional journey with Intact.
Take the next step towards an AI-powered future—get in touch with us now!
We are happy to tell you more about IntactGPT. Set up a demo today and talk to one of our experts.
We are happy to tell you more about IntactGPT. Set up a demo today and talk to one of our experts.