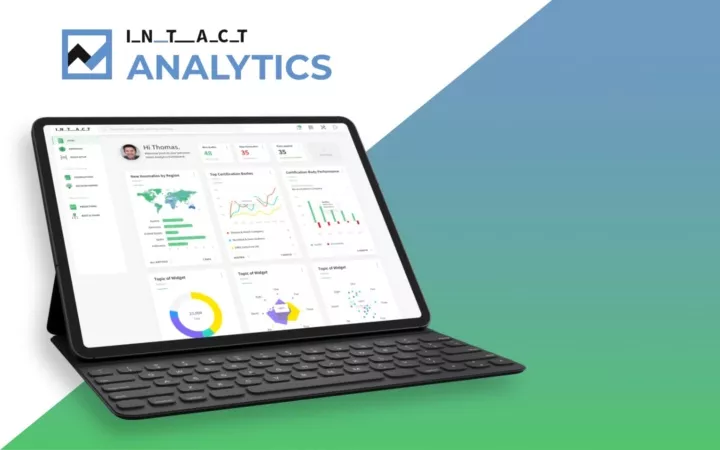 Intact Analytics Use Case: Risk-Based Auditing
Revolutionize your risk-based audit approach based on ALL your data. The power of AI shows you who should audit what, when, and where. Make smarter decisions faster and audit the right things at the right time.
Intact Analytics enables you to automate a large part of your decision making process AND give you insight to previously undiscovered information.
Make better decisions faster – it's that simple.
AI in Risk-Based Auditing – How Does It Work?
Maybe you are wondering how artificial intelligence will work exactly in risk-based auditing and how you will benefit.
Intact Analytics uses several predefined rules based on your experience, Natural Language Processing, and learning algorithms to do the following:
Instantly analyze large amounts of data for valuable learnings
Predict non-conformities based on audit history and similar auditees
Give suggestion for mitigation methods and more
These will enable you to optimize your risk-based audit approach. Work better, faster, and smarter.
Read further and learn what functionalities are involved in the process and how auditors benefit from it.
Intact Analytics Functionalities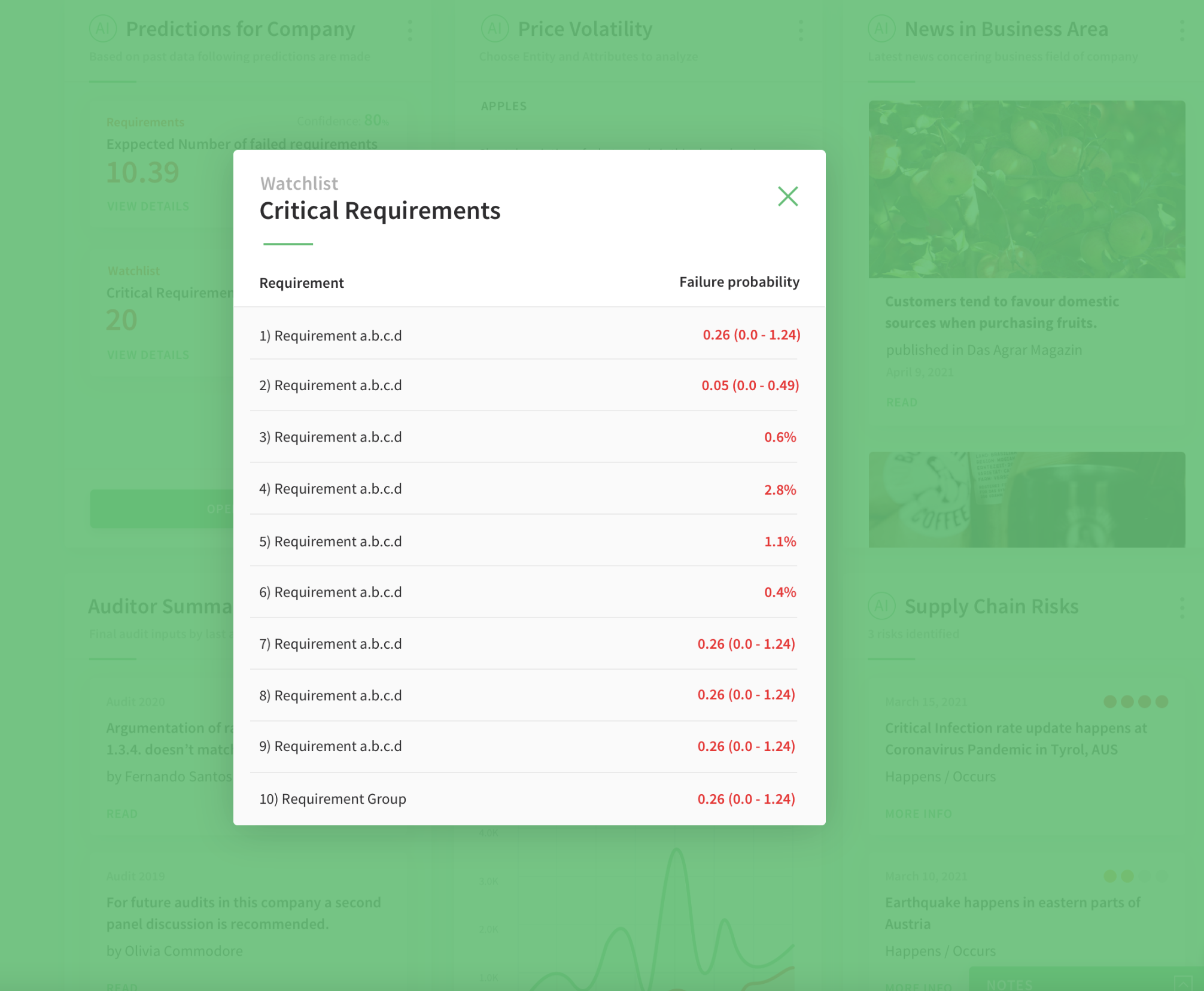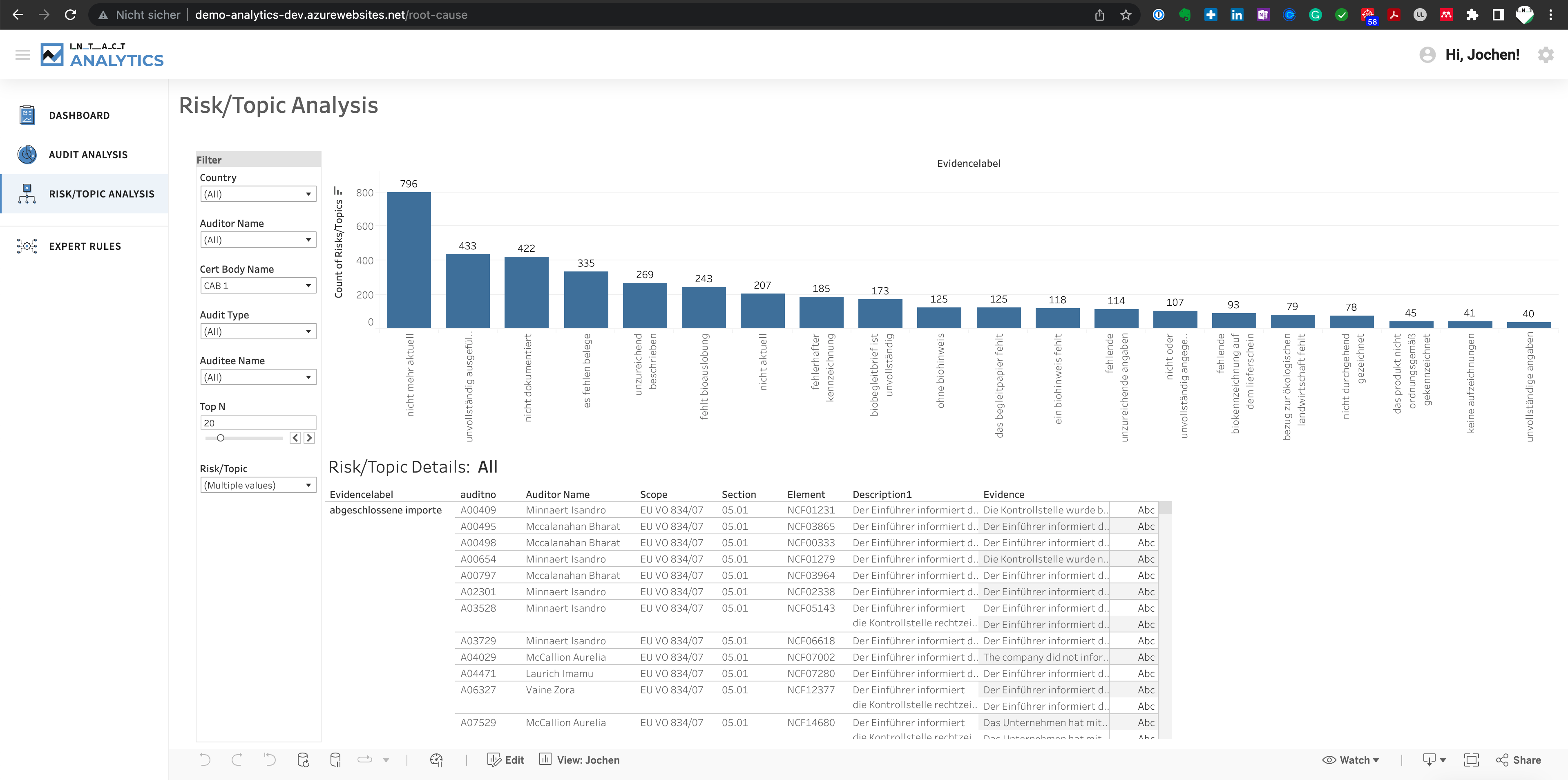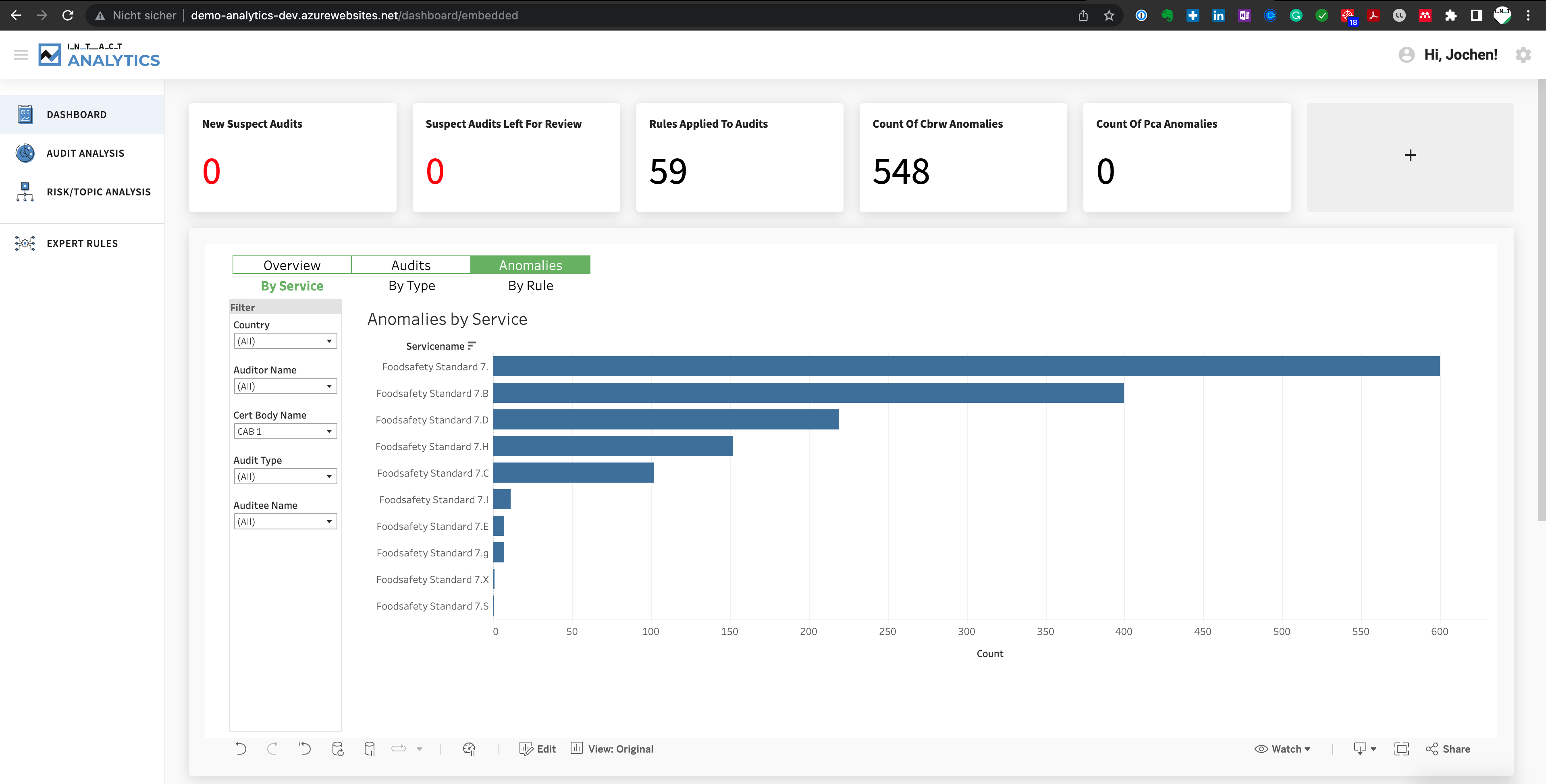 Explorative, Rule-Based Audits
Intact Analytics lets you utilize All your data at a glance. Benefit from complete oversight without having to dig through mountains of data.
Intact Analytics uses explorative rules to check for inconsistencies, and findings that will point you in the right direction.
What does that mean for the auditor exactly:
AI gives you access to learnings based on ALL data at a glance: E.g. if checklist point 4.3 is a major, then a new area 7.9 has to be audited, or if the company is in a complex supply chain with high risks, then add section 11.2 and 13.4 and focus on 3.2.
AI – Predictive Analytics
Tap into the entire knowledge of your organization without talking to a single human. Intact Analytics' AI-based predictive analytics predicts and suggests future non-conformities based on previous audit results and comparable auditees.
What does that mean for the auditor exactly:
AI is a game changer when it comes to predictive analysis. It can predict non-conformities based on audit history and similar auditees and lets you know which audits have a high probability to have non-conformities.
AI – Natural Language Processing
Natural language processing (NLP) helps you discover insights buried in written text. Benefit from instantaneous text analysis.
What does that mean for the auditor exactly:
NLP gives you suggestions for mitigation methods or other, connected potential NCs based on similar findings.
Difference to Business Intelligence
To people unfamiliar with the topic, the difference between Artificial Intelligence (AI) and Business Intelligence (BI) is unclear at first glance. However, the difference is significant. Both tools have their legitimacy and specific use cases, but BI tools cannot cover what AI tools can.
Simply put, AI tools in general and Intact Analytics specifically a true "workhorse," A full-scale software tool, and not just visualizations. It provides no-code SQLs, flagging and inspection of individual audits, and ready-to-use tools for reviewers.
Meaning that Intact Analytics performs tasks and analyses for you previously done by humans, whereas BI solutions "only" show you what's there in a structured way.
Book a Demo
Book a Free Demo Today